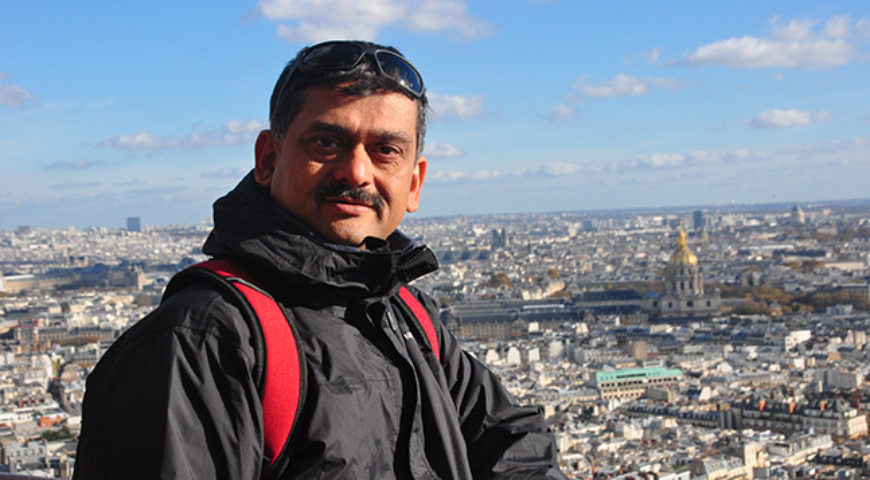 A tete-a-tete with Milind Bhide
Catch our Managing Director & CEO Mr. Milind Bhide, talking about a whole lot of things!
What's your motto in life?
Travel to get an "Insight IntoThe World Outside"
Who's your inspiration in life?
"The Mountains" – They have been like a friend, philosopher and guide to me. All the experiences that they gave me, there was always something to learn. I also made some great friends. Looking at the sheer grandeur and power of the mountains, it reminds us of how insignificant we are in the whole scheme of things. I think it is a very humbling experience.
Favorite book?
Adventure:
Endurance by Alfred Lansing
Philosophy:
Auto-Biography of a Yogi by Swami Yogananda
Fiction:
Godfather -by Mario Puzo
Favorite holiday memory? Or favourite destinations (India & abroad)
In India: My favourite memory is of trekking through Kalindi Khal a high pass in the Garhwal Himalayas in the northern part of Uttarakhand connecting the holy shrines of Gangotri and Badrinath. Out of all the treks that I have done so far, I can certainly call this the "mother of all treks" since it was thrilling as well as challenging at the same time.
Abroad: I journeyed to the white continent Antarctica in December 2016 – it was a truly memorable experience. We sailed through Drake Passage to experience glaciers at sea level. It was quite different from the Himalayan high altitude glaciers that I am so used to. Cruising along the floating huge icebergs, seeing polar wildlife like penguins, seals, albatross and whales was a very different world for me.
(Excerpts from this article appeared in the March 2018 issue of TravTalk magazine)