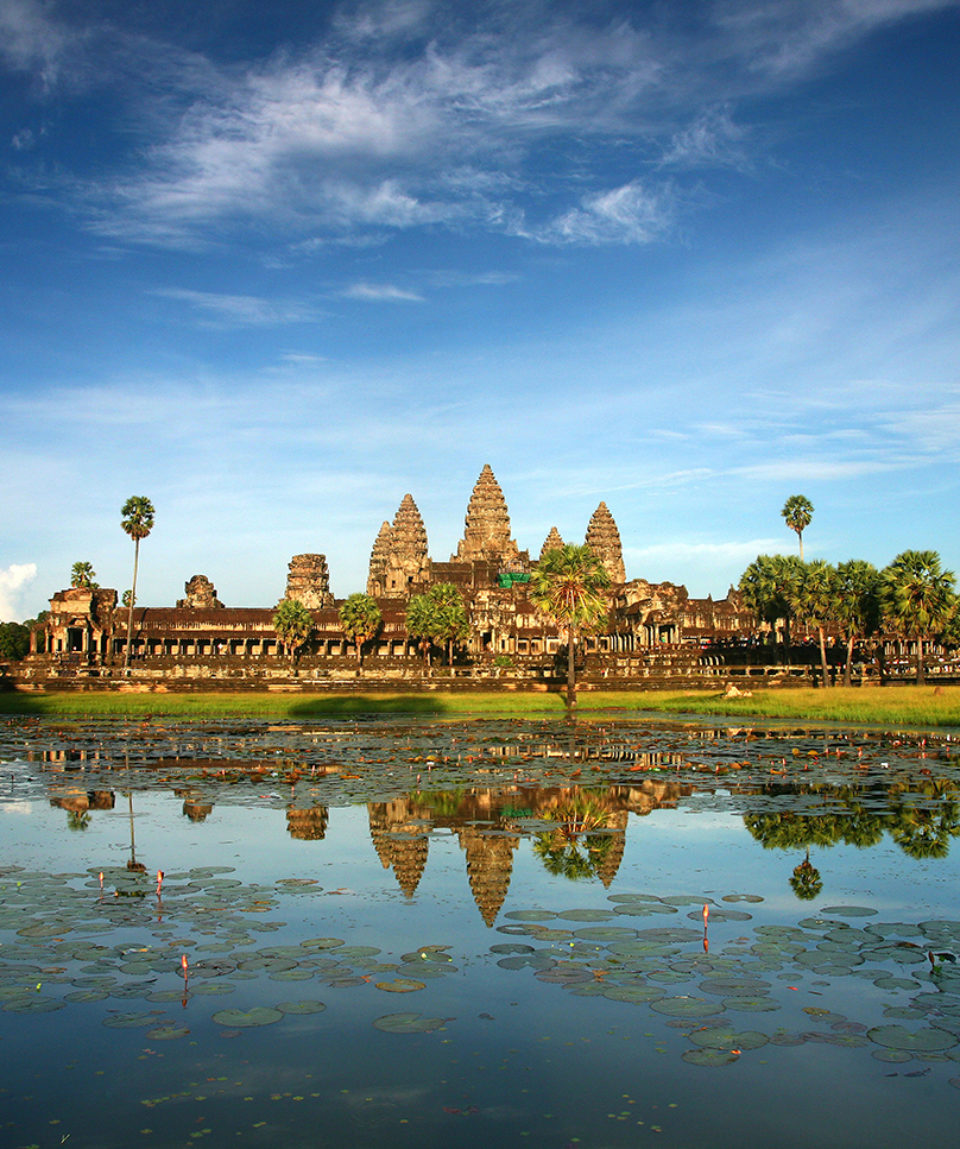 Exotic Cambodia
November – March
In this tour we visit the capital Phnom Penh & the Angkor Temples.
Phnom Penh is the capital and most populous city of Cambodia. Located on the banks of the Tonlé Sap and Mekong River, it has been the national capital since French colonization of Cambodia, and has grown to become the nation's center of economic and industrial activities, as well as the center of security, politics, cultural heritage, and diplomacy of Cambodia. Founded in 1434, the city is noted for its beautiful and historical architecture and attractions. There are a number of surviving French colonial buildings scattered along the grand boulevards. Once known as the "Pearl of Asia," it was considered one of the loveliest French-built cities in Indochina.
Angkor was the capital of the Khmer Empire which flourished from 9th – 15th century. The ruins of Angkor are located amid forests and farmland north of the Great Lake (Tonlé Sap) and south of the Kulen Hills, near modern-day Siem Reap city. The temples of the Angkor area number over one thousand, ranging in scale from nondescript piles of brick rubble scattered through rice fields to the Angkor Wat, said to be the world's largest single religious monument. Many of the temples at Angkor have been restored. The entire expanse, including Angkor Wat and Angkor Thom is collectively protected as a UNESCO World Heritage Site.
Vacation Style Holiday Type

Road Trip

Sightseeing

Urban

Customized Packages