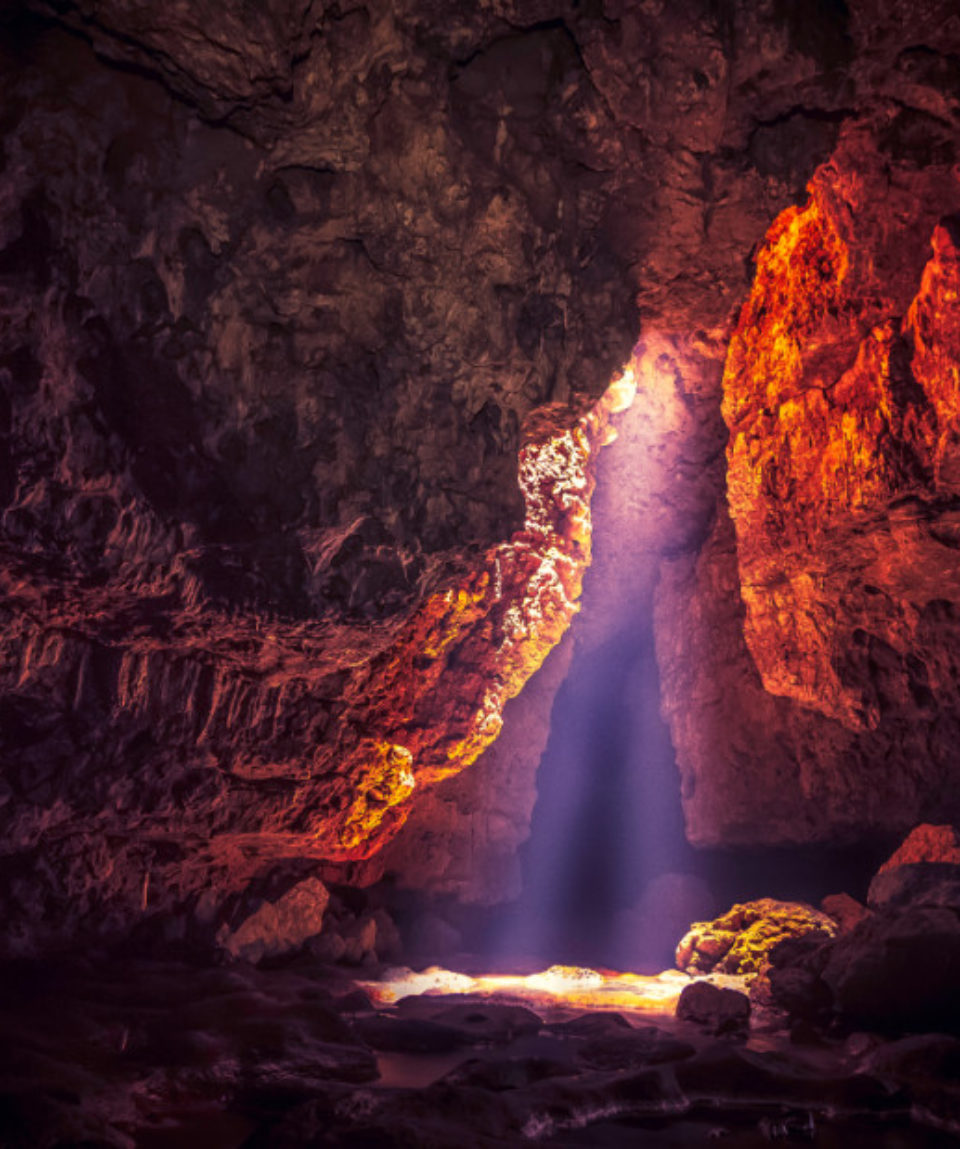 Explore Assam & Meghalaya
Best Season: April
Assam, the rich, green land of rolling plains and dense forests is the gateway to the northeastern part of India. The mighty Brahmaputra River that has its origins in Tibet charts its majestic course through this state. This mystic land of eternal blue hills and beautiful rivers is renowned for its tea, rich flora and fauna, the world famous one-horned rhinoceros and other rare species of wildlife which are on the verge of extinction. Barring Africa, there is perhaps no part of the world where such a variety of wildlife exists!
Meghalaya – The Abode of Clouds, is a land blessed with abundant natural beauty spread across a diverse canvas of landscapes. High mountain plateaus, dense forests narrow valleys with gushing rivers, mighty waterfalls and an intricate network of limestone caves. This amazing variance in the landscape also makes it the ideal playground for the adventurous.
This thrilling trip gives you an opportunity to experience Meghalaya while correlating the essence of their culture with the land.  We walk the Living root bridges to be awed by their beauty. Visit the cleanest village Mawlynnong and explore Cherrapunji.
Vacation Style Holiday Type
All about the Explore Assam & Meghalaya.
HIGHLIGHTS:
Famous tea gardens
A visit to the largest river island, Majuli in the massive Brahmaputra river.
The amazing flora & fauna at Kaziranga.
Shillong sightseeing
Visit the picturesque village of Mawlynnong, acclaimed to be the cleanest one in all of Asia.
Visit to the living root bridge
Cherrapunji sightseeing.
FACT FILE:
Type of Tour: Road Trip
Grade: Soft
Tour Duration: 11 Nights
Best Season: – Apr.
Ex-Destination: Starts – Dibrugarh; Ends – Guwahati
Accommodation (Nights) : Hotel – 11
Food Plan: Bed & Breakfast only basis.
Travel & Transport: Transfers and sightseeing in SUV/MUV.
Day 1

Arrival in Dibrugarh

We arrive at Dibrugarh Airport in the afternoon & immediately drive to the hotel. Enjoy a cultural show in the evening. Overnight stay at hotel in Dibrugarh.

Dibrugarh is the gateway to the "Hidden Land" of Eastern Arunachal Pradesh and Northern Myanmar. The Ahoms from Thailand came through Northern Myanmar to this area in the 13th century to establish their Empire which thrived in the ancient land of Assam. It is the "Camellia" town of Upper Assam, an undisturbed haven, with its rich tea gardens resembling a lush green carpet. Experience and enjoy the richness of the tea gardens while staying at the Heritage Chang Bungalows. These are constructed on stilts and are situated in a serene atmosphere free from pollution.

When the British established their tea plantations in the mid-19th century they quickly built comfortable bungalows designed to make life as pleasant as possible in what was to them, a hostile and strange land. One of the main features of these buildings has given rise to their name – Chang bungalows. Chang in the local language means "raised on stilts" and the design served multi purposes- to keep the house cool by allowing the breeze to blow underneath and to keep both water and animals out!

Day 2

Dibrugarh - Sightseeing

Post breakfast we can go for a short walk in the tea gardens. We will also indulge in activities like Boat rides. Later, time permitting; we drive to Tai Phakial village (80 km; 2 hr) – an ethnic village. The villagers still maintain their age-old culture – a village worth exploring. Enroute we can visit the Bell's Temple. Overnight stay at hotel in Dibrugarh.

Tai Phakial village is situated near the River Buri-Dihing. A Buddhist Monastery dots the village which belongs to the Hinayana sect. Tai translation of the Ramayana written on handmade paper has been newly discovered in this village. The structure of the houses is unique as the walls are made of bamboo and the roof is of palm leaves (Toko), mounted over a Chang or stilt.

The story behind how this Bells Temple was born goes back to about 50 – 60 years, where a man had a dream where he was told to tie a thread around the tree. On doing this, his wish was fulfilled. One night he again dreamt that as a thanks giving he should hang a bell on the tree. So he did just that. Today, one can see thousands and thousands of bells of different sizes hung around the tree. The banyan tree is right in the middle of the temple, a huge tree, with a band of red thread around it.

Please note that there is no tea plucking between December to mid-March and hence the actual manufacturing process of tea cannot be demonstrated when one visits the factory during this period. The factory also remains closed on Mondays.

Day 3

Dibrugarh - Jorhat via Sibasagar (140 km; 3-4 hrs)

Today we leave for Jorhat after breakfast. Enroute visit Sibasagar. The evening is at leisure. Overnight stay at hotel in Jorhat.

Sibasagar was once the capital of the Ahom Kings. The Shans who came from Thailand through Northern Myanmar to this area in the early 13th century, ruled for 600 years. The Siva Temple, built by the Ahoms, situated here is believed to be the tallest of all existing Hindu temples. The ruins of the Ahom palaces and monuments dot the landscape around this historical town. Centuries, before the arrival of the British, this part of the world was controlled by a number of tribal chieftains.

In the town of Sibasagar, one can still see the remaining well-preserved relics. The largest and the oldest amphitheatre of Asia (Rang Ghar) is also another remarkable landmark in the history of Sibasagar. The Tai- Ahom Museum of Sibsagar contains some of the relics of the Ahom period like – swords, clothes, manuscripts and sundry artifacts.

Day 4

Jorhat – Majuli – Jorhat

After breakfast we drive to Neematighat for ferry crossing (2 hrs upstream boat cruise- the time depends upon the water level of the river) to Majuli – the largest inhabited river island in the world and famous for the Vaishnavite Satras or monasteries (Kamalabari Satra, Auniati Satra, Benganti satra, and many more) and culture. It is nestled between the confluence of the Subansiri and the Brahmaputra River. Visit the monastery and interact with the tribes on the island. Return to the Jorhat and transfer to hotel for overnight stay.

Majuli Island – A World Heritage Site is located in the Brahmaputra River and is the largest inhabited riverine island in the world.  The island has long served as a monastic retreat to the Vaishnavite community and is noted for its beautiful rural setting and the traditional Assamese and Mishing tribal architecture.

On arrival, you will be transferred by road to a monastery, enroute pass through both Assamese and Mishing Villages – the Mishing houses are typified by being built on stilts and their 'long house' style of design. At the monastery, you will be given an orientation tour by one of the monks of the monastic cell and temple.  Please note that you will be expected to remove your shoes when entering the Vaishnavite monasteries. These Satras were set up by Srimanta Shankerdev, the leader of Vaishnavite revival in the 16th Century. These are active and nurture the traditional dance form 'Satriya' (which is the 5th nationally recognized dance form other than Bharatnatyam, Kathak, Kathakali and Manipuri), music and crafts (mask- making), besides religious teachings.

Day 5

Jorhat – Kaziranga (90 km; 3 hrs)

Post breakfast we head to Kaziranga National Park. We go for an afternoon jeep safari. The evening is at leisure. Overnight stay at hotel in Kaziranga.

Kaziranga National Park: A World Heritage Site, is home to more than 75% of the world's population of the great Indian One Horned Rhinoceros. Kaziranga has a wide variety of fauna and fauna in a unique habitat. Grasslands mainly comprise close tangled and thorny rattan cane, elephant grass and tall trees of the evergreen forest, interspersed with numerous water bodies, marshes and shallow pools. The main wildlife besides the Rhino comprises of the Asiatic Water Buffalo, Elephant, Tiger, Leopard, Swamp Deer, Barking Deer, Hog Deer, and Sambar. More than 400 species of birds are found in the park.

Day 6

Kaziranga

Early morning, we take an elephant safari in the central range of the park then back to Hotel & relax later explore Hatikhuli & Organic tea estate. In the afternoon, we go for an afternoon jeep safari. Dinner and overnight stay at hotel in Kaziranga.

The Central Range passes through the entire habitat spectrum from ox-bow lakes, savannah woodland to Dillenia Swamp Forest. It is very good for mammal sightings as well as birds (Blue-bearded Bee-eater, Great Hornbill, Rufous Woodpecker). Driving along one can see rows of Indian Roofed and Tent Turtles (Kachuga tecta and Kachuga tentoria). Water Monitors Varanus salvator is sometimes seen in the beels. The elephant ride also takes place in this part of the park and one gets good views of the Rhino while traversing through its terrain of swamps and tall grass. It is also good for early morning photography of rhinos in the mist. There are chances of seeing Bengal Florican from the elephant.

The Western Range has the highest density of Rhinos, as this part is swampier with extensive Haemarthia compressa stands. It is also good for grassland birds and raptors (Swamp Francolin, Pallas's Fish-Eagle, etc.). Smooth Indian Otters are sometimes seen fishing in the ox-bow lakes.

Day 7

Kaziranga National Park – Shillong (278 km; 7-8 hrs)

Post breakfast, drive to Shillong. En-route you will visit the largest manmade lake of Northeast India – Umium Lake as time permits, and Cathedral of Merry Church. Overnight stay at hotel in Shillong.

Day 8

Shillong Sightseeing

Post breakfast, sightseeing tour of Shillong: We visit Lady Hydari Park, Ward's Lake, Cathedral Catholic Church, Capt. Williamson Sangma State Museum, Don Bosco Centre for Indigenous Cultures, Shillong Peak Overnight stay at hotel in Shillong.

Lady Hydari Park: A popular spot both with locals and tourist, it is located in the heart of the city with an abundance of plants and flowers.

Ward's Lake: A beautiful man-made lake named after Sir William Ward, the then, Chief Commissioner of Assam. A beautiful little lake with short garden walks and boating facilities. This is a popular spot for both local and visiting tourists.

Cathedral Catholic Church: In the heart of the city, there stands a beautiful cathedral of Roman Catholics.

Capt. Williamson Sangma State Museum: For those interested in ethnic tribal culture and tradition this Govt. Museum under the control of the Art and Culture Department offers insights into the lifestyle of the people. This museum is in the State Central Library complex where monuments for the great patriots of the state had been erected beside the statue of Smt. Indira Gandhi and Netaji Subhash Chandra Bose.

Don Bosco Centre for Indigenous Cultures: A three-in-one Institution combining a museum with a research and publication centre, for promoting and preserving the rich cultural heritage of North East India -a unique fusion of the entire sister states under one roof.

Shillong Peak: An ideal picnic spot, 1965m above sea level and 10 km from the city, offers a panoramic view of the countryside, and is also the highest point in the State. Obeisance is paid to U Shulong at the sanctum at the peak's summit every springtime, by the religious priest of Mylliem State. In the evening the city lights below appear like a star-studded abyss.

Day 9

Shillong – Mawlynnong (80 km; 2 hrs) - Cherrapunji (82 km; 2½ hrs)

After breakfast we drive to the picturesque village of Mawlynnong, acclaimed to be the cleanest one in all of Asia. Walk through this flower laden village, interacting with the locals to understand what motivates them to keep their village spick and span. Crank up the excitement with a walk to your first ever Root bridge in the neighbouring village of Riwai.

Living Root Bridges are unique live bridges found only in the Khasi Hills of Meghalaya.  The secondary roots of a species of Indian Rubber Tree Ficus Elastica- are trained over 20-25 years to form these living bridges to cross fast flowing rivers and streams. Some of these bio-engineering wonders are 53 feet, 70 feet, 100 feet long. The Double Decker Root Bridge has two levels. The bridge is strong enough to carry the weight of 50 people at a time and some of the bridges in that area may be well over 500 years old one such bridge is the Umishiang Double-Decker Root Bridge which is believed to be the only one of its kind in the world.

After enjoying our local meal in Mawlynnong, continue to Cherrapunji. Overnight stay at hotel in Cherrapunji.

Day 10

Cherrapunji Sightseeing

Post breakfast we visit Noh Kalikai Falls, Kshaid Dain Thlen Falls & Mawsynram. Overnight stay at hotel in Cherapunji.

Cherrapunji (Sohra): Better known as Sohra, Cherrapunji is situated 56 km from Shillong and 1300m above sea level and is known all over the world as the rainiest place on the planet. Besides a number of roaring waterfalls, including the famous Nohsngithiang falls the lovely town is also famous for its limestone caves, orange, honey, a headquarter of the Syiem of Sohra and a Centre of the Khasi Culture and literature.

Kshaid Dain Thlen Falls: Located near Sohra, meaning the falls where the mythical monster of Khasi legend was finally butchered. The axe-marks made on the rocks where Thlen was butchered are still intact and visible.

Mawsmai Cave: This 250m long cave is the major attraction for the tourists in Cherrapunjee. This cave is located 6 km away from Cherrapunjee near to Mawsmai village. This natural limestone cave is wide enough for a person to walk comfortably, and one can see the myriads of stalagmites and stalactites all over the caves which are growing gradually. The caves are dark inside and electric torches are installed for the convenient of the tourists.

Day 11

Cherrapunji - Guwahati (148 km; 5½ hrs)

Post breakfast drive from Cherapunji to Guwahati. Overnight stay at hotel in Guwahati.

Day 12

Guwahati; Final Departure

Start early in the morning for our final drop to Guwahati airport. Participants are advised to book their flights after 2 pm.
Accommodation (Nights) : Hotel – 11
The tour package inclusions and exclusions at a glance.
COST INCLUDES:
Accommodation & Food: At all places in classic or premium hotels on twin sharing basis; Bed & Breakfast basis.
Transport: Transfers and sightseeing in SUV/MUV.
Other:
Complimentary Sack & Cap.
Ferry at Majuli & Guide.
01 Elephant + 02 Jeep Safaris at Kaziranga Park + Rangsandhya evening.
Village visit & local sightseeing as per the itinerary.
Goods & Service Tax as applicable.
Travel to Dibrugarh & from Guwahati.
Lunch and Dinner expenses.
Monument visit fees.
Camera Fees
Any expenses of personal nature such as mineral water, laundry, liquor, etc.
Any kind of insurance such as accident, theft, medical, evacuation, etc.
Tips to hotel staff, drivers, guides etc.
Any extra costs incurred due to extension/change of the itinerary because of natural calamities, flight
delays, road blocks, vehicle breakdown etc. factors beyond the control of "Countryside Adventure Holidays Pvt. Ltd." and its associates.
Items not specified in the above in "Cost Includes".
We can customize a similar tour to suit your requirements or if you are an independent traveller you can check our Fixed Departures.
Accommodation and other facilities including food and beverages in the sector especially Meghalaya would be basic.
Meals enroute will be organized in small hotel or tourist class restaurants or appropriate road-side restaurants as per availability.
It's mandatory that all the participants carry a valid photo id., (Driving License, Voter Id., Passport or Adhar Card) for issuance of permits and 02 passport size photographs.
For accompanying children above 12 yrs (who do not have a Passport or Adhar Card), it's mandatory to carry the School Id. Card/College Id. Card along with 02 passport size photographs.
The weather can change dramatically causing rain, thunder storm, flash floods, cloud burst, snow fall and severe drop in temperatures, causing severe physical hardships.
In this region there are no relevance between the distance and time travelling as it depends upon the conditions of roads and congestion of traffic.
Clients are expected to dress modestly and respectfully while visiting monasteries and other religious institutions and while attending festivals (you cannot wear Shorts, Short Skirts, Sleeveless tops, Hats / Caps / any Headgear).