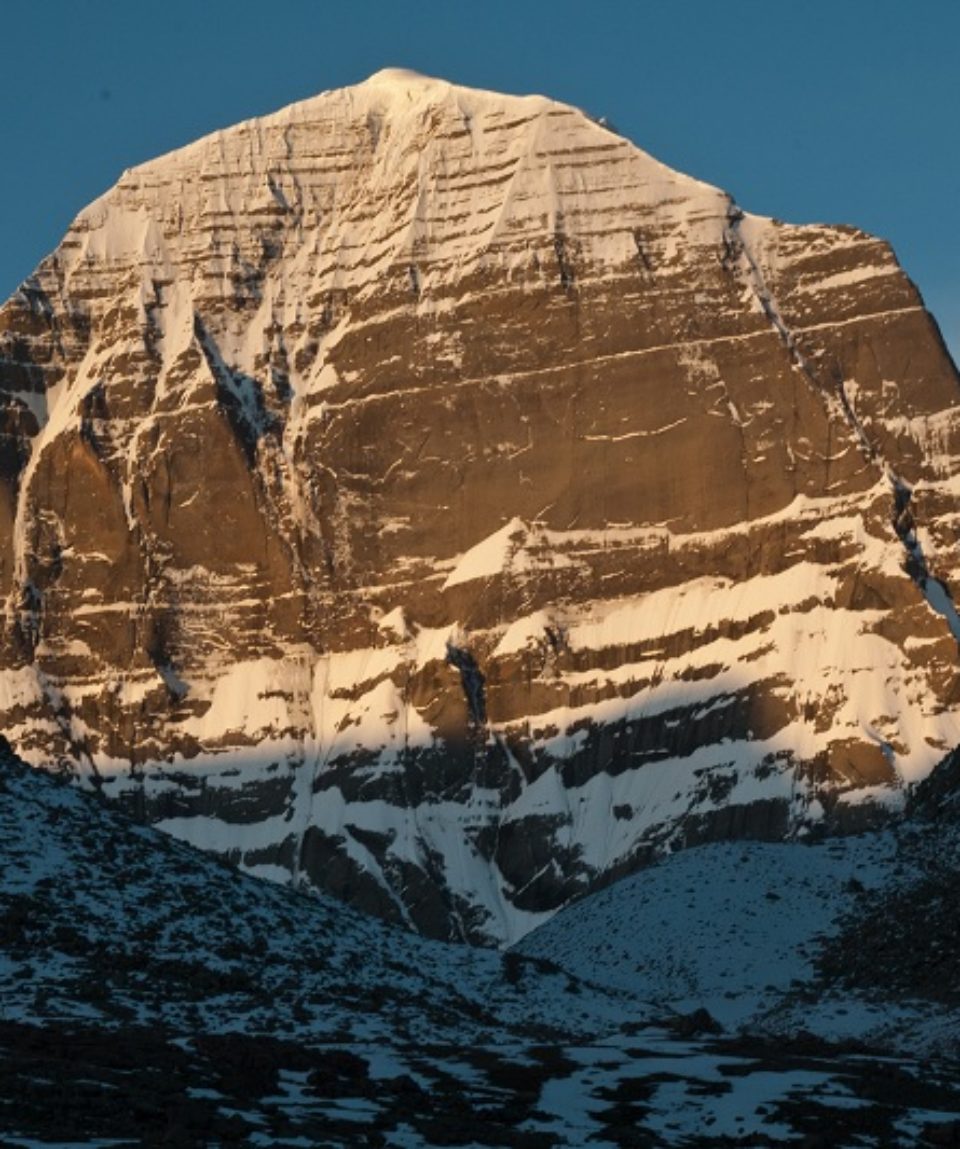 Kailash Manasarovar (Lhasa in – Kerung out)
10th July to 23rd July 2019
5th Sept to 18th Sept 2019
Mount Kailash and Lake Manasarovar are places of religious importance attracting pilgrims from all over the world. Gurulamandhata and Rakshastal lies to the west of Lake Manasarovar. Geographically, Lake Manasarovar is the one of the highest freshwater lakes in the world at 4590m/15,060ft. Four major rivers Sutlej, Brahmaputra, Indus and the Karnali (Ghaghara), all trace their sources to its close vicinity.
Lhasa, the capital of Tibet is one of the highest cities in the world with its breath-taking beauty, unique landscape & holy atmosphere. We spend few nights in Lhasa, for acclimatization and also visit places- the Jokhang Temple, Sera Monastery, Norbulinghka Palace.
This journey to Mt. Kailash and Manasarovar takes you on spiritual and spectacular undiscovered regions of Tibet. We travel at a minimum altitude of 4500m for most of the days. The circumambulation (Parikrama/Kora) around Mt. Kailash is a 3-day trek, taking us over a high pass of Dolma La (5630m/18,472 ft.) and Gauri Kund.
Our return journey is via Kerung border located at 175 km from Kathmandu.
Embark on this Yatra, the Pilgrimage, and a journey, to purify your souls and revive yourself with us!
Vacation Style Holiday Type
All about the Kailash Manasarovar (Lhasa in – Kerung out).
HIGHLIGHTS:
Dramatic landscapes encompassing endless grasslands, blue lakes, the Brahmaputra…
10 years of experience in arranging this tour, dedicated staff, experienced tour leaders giving personal attentions to make your pilgrimage safe and fulfilling.
FACT FILE:
Type of Tour : Road Trip
Grade : Tough
Maximum Altitude : 5630m/18,472 ft.
Tour Duration : 13 Nights
Trek Duration : 02 Nights/03 Days
Tour Dates : 10th July to 23rd July 2019
5th Sept to 18th Sept 2019
Ex-Destination : Kathmandu
Reporting Time & Venue : 13:00 hrs to 16:00 hrs at Hotel in Kathmandu.
Dispersal Time & Venue : 13:00 hrs from Kathmandu.
Accommodation (Nights) : Hotel – 10, Guesthouse/Camping – 03
Food Plan : All meals including dinner on Day 01 to breakfast on Day 14.
Travel & Transport : Transfers and sightseeing by coach in Nepal & Tibet; Flight fare from Kathmandu – Lhasa one way is quoted separately.
The tour package inclusions and exclusions at a glance
What is included in this tour?
Items that are included in the cost of tour price.
Accommodation:
Nepal:
Kathmandu: In a 5 Star hotel on twin sharing basis. (Hotel Shangri la or similar)
Tibet:
Lhasa: 04-star hotels (Hotel Manasarovar or similar) on twin sharing basis.
Shigatse: 03-star hotels (Hotel Getsar or similar) on twin sharing basis.
Saga: In a hotel on twin sharing basis.
Kerung: In a basic hotel on twin sharing basis.
Lake Manasarovar, Darchen, Driraphuk & Zutulphuk in guesthouse/hotel on multiple sharing basis.
Food: All meals including dinner on day 01 to breakfast on day 14. Meals include breakfast, lunch & dinner only.
Travel: Internal Transfers and sightseeing by coach in Nepal and Tibet. Flight fare from Kathmandu to Lhasa -one way is quoted separately.
Others:
Tibet travel permit
Chinese visa fees
Hire charges for Sleeping Bags & Feather Jacket.
Yaks to carry Duffel Bags, food, fuel, camping equipment, etc. during the Parikrama of Mt. Kailash.
One experienced Tour Leader from "Countryside Adventure Holidays Pvt. Ltd." and local Assistant Guide(s) for a group size of 25 pax. If the group size is below 25 pax we may decide to run the tour only with a local guide from Nepal.
Whats not included in this tour?
Items that are not included in the cost of tour price.
Goods & Service Tax as applicable.
Travel to & from Kathmandu.
Travel to Kathmandu – Lhasa one way.
Potala Palace entry fee.
Hire of yaks/horses or porters for personal use.
Photography charges wherever applicable.
Any expenses of personal nature such as mineral water, laundry, liquor, etc.
Any kind of insurance, such as accident, theft, medical, evacuation, etc.
Tips to porters, camping team, driver, guide, etc.
Any extra costs incurred due to extension/change of the itinerary, because of natural calamities, flight delays, road blocks, vehicle breakdown, etc. factors beyond the control of "Countryside Adventure Holidays Pvt. Ltd." and its associates.
Items not specified in the above in "Cost Includes".
We can customize a similar tour to suit your requirements or for independent small groups you can check our packages.
Day 1

Arrival in Kathmandu (1337m/4387 ft.)

Report at the Hotel in Kathmandu from 13.00 hrs to 16.00 hrs. In the evening at 17.00 hrs the group assembles for a briefing about the trek and an orientation program, approx. 1 hr. Dinner and overnight stay at the hotel in Kathmandu.

 

Day 2

Sightseeing Tour around Kathmandu

After breakfast, we visit the famous Pashupatinath Temple in the heart of Kathmandu, for a darshan. Later in the evening you can walk through the small lanes and by-lanes of Thamel. You get a fair idea of the nature of this crazy city where the adventure seekers, travellers, trekkers, tourists, political activists are juxtaposed against the grace of an old Nepal. Dinner and overnight stay at hotel in Kathmandu.

Day 3

Kathmandu - Lhasa

Flight from Kathmandu to Lhasa by China Airways. Arrive Lhasa & check into our hotel. Dinner and overnight stay at the hotel in Lhasa.

Day 4

Lhasa Sightseeing

Post breakfast we depart for sightseeing in the city of Lhasa.

Jokhang Temple: Situated in the heart of old Lhasa, it houses Tibet's most precious religious relic, a golden Shakyamuni Buddha which was brought as a gift by the Chinese Princess Wen Cheng on the occasion of her wedding to the Tibetan King, Songtsen Gompo.

Surrounding the Jokhang Temple is the bustling Barkhor market place, which is the religious and social focus of Lhasa. Stroll around the bustling bazaar. This is the spiritual centre of Tibet, and is also the heart of Lhasa.

Visit to The Norbulingkha: The 'Jewel Park' as it is known in Tibetan, was built in the 18th century and served as the Summer Palace of the Dalai Lamas. This colorful garden landscape was the site of picnic and public gatherings. The place is richly decorated, creating an atmosphere of peaceful repose.

Visit the Sera Monastery:

5 km to the north of Lhasa, Sera's setting is one of the prettiest. Once a community of more than 5000 monks, it was virtually extinguished by the Chinese invasion. The restored monastery sits below the brow of the hill on which Tsongkhapa built a hermitage and spent several years in meditation. One of the monk's disciples started building the Sera in 1419 AD. 2nd floor was Chinese and the 3rd floor Indian.

Potala Palace (Optional): This legendary palace built by the first King Songten Gompo is situated atop a single hill and is synonymous with Tibet. The 5th Dalai Lama expanded it to its present structure during the 17th century. These 13 storeys, 1000 room citadel served as the headquarters of the former "church-state" of Tibet and was home to successive Dalai Lama who, from the latter half of the 18th century, used it as their Winter Palace.

Entry fee + Service Charges: approx. RMB 800/-

Dinner and overnight stay at a hotel in Lhasa.

 

Day 5

Lhasa - Shigatse (3900m/12,795 ft; 4-5 hrs)

After breakfast, drive to Shigatse, the second largest city in Tibet. We will visit the Tashilumpo monastery, which is the main attraction of Shigatse, it is one of 6 most famous monasteries in Tibetan Buddhism and it is the residence of Panchen Lama. There you can enjoy the highest bronze statue of Buddha, called future Buddha. Stay overnight at a hotel in Shigatse. Dinner and overnight stay at hotel in Shigatse.

Day 6

Shigatse - Saga via Lhatse (4500m/14,100 ft; 495 km; 7 - 8 hrs)

Today after breakfast, we drive to staright to saga via Lhatse. It is going to be really long drive. We will hault at Lhaste for lunch. Dinner and overnight stay at hotel in Saga.

Day 7

Saga – Lake Manasarovar (4590m/15,060 ft.; 520 km; 7-8 hrs)

This is a long day. We depart early in the morning for Lake Manasarovar. Our overnight stay is near Chu Gompa on the banks of Lake Manasarovar. Lake Manasarovar, Hindus believe, was created by Brahma as a reflection of the depth of his soul – Manas and represents the female energy Yoni of the Universe, while Mt. Kailash symbolizes the male energy of the Lingum. The lake was once surrounded by 8 monasteries. Dinner and overnight stay at guesthouse in Lake Manasarovar.

Day 8

Lake Manasarovar – Darchen (40 km; 45 min)

We make the most of this morning and do short walks around the lake, giving our body a chance to get used to this altitude. This is especially important if we intend to do the Parikrama. Evening we drive to Darchen. Dinner and overnight stay at hotel in Darchen.

 

Day 9

Darchen – Mokshdwar (45 min); Trek to Driraphuk (4890m/16,044 ft.; 14 km; 4-5 hrs)

In the morning after breakfast, we drive to reach Mokshdwar from where we start the Parikrama (Kora) of Kailash. Here we would meet our porters and yaks. After reorganizing the load, we start the trek. The normal pilgrim's route stays on the east bank of the Lha Chu (Chu = stream). We reach at Damding Donkhang (4890m/16,044 ft.) for lunch after walking for 3 hrs. From here one can get good views of the West face of Mt. Kailash. Post lunch we continue along the river as the North face of Mt. Kailash comes in view. On the opposite side of the Lha Chu you can see several guesthouses and the Driraphuk Gompa. We are rewarded with a fine view of the North face of Mt. Kailash from our guesthouse or the camp. The three lower hills in front of Mt. Kailash from this point are the Manjushree, Avalokitesvara and Vajrapani representing wisdom, kindness and power. Dinner and overnight stay at camp/guest house in Driraphuk.

Day 10

Driraphuk – Dolma La (5630m/18,472 ft.) – Zutulphuk (5150m/16,897 ft.; 22 km; 10 hrs)

After an early breakfast, we start the day's trek from Driraphuk and cross the Lha Chu on a wooden bridge. If one continues to trek up the Lha Chu, one would reach the true source of the Indus. The Kora route takes a serious climb on to a moraine eventually meeting the trail from the east bank. The trail now climbs more gently to a meadow full of marmots (phiya/phya) at 5212m/17,096 ft. We climb past piles of clothing at Shiva-sthal (5330m/17,488 ft.). As a part of their custom, Tibetans offer an article of clothing or a drop of blood here as part of leaving their past life behind them. Continue past thousands of small rock cairns to a large cairn at 5390m/17,685 ft. passing the Dikpakarnak, a sin testing stone. It is said that those without sin can squeeze through the narrow gap between the boulders while a sinner, no matter how small, cannot pass through! The trail now leads across a boulder field and climbs through large rocks to a tiny stream at the base of Dolma La.

From here it is a steep climb to the high pass at 5630m/18,472 ft. A big boulder on the pass representing the goddess Dolma (better known by her Sanskrit name Tara) is festooned with prayer flags and streamers. It is traditional to leave and take something as part of the collection of coins, prayer flags, teeth and other offerings attached to the rock. The trail on the other side of the pass is steep and rocky at first and then begins a series of switchbacks as it passes Gauri Kund. Many more switchbacks and steep descents leads to the valley and then further descent for about an hour to arrive alongside the Lham Chhukhir at 5150m/16,897 ft., the evening's campsite on the banks of a river. Dinner and overnight stay at camp/guesthouse in Zutulphuk.

Day 11

Zutulphuk – Darchen (2-3 hrs walk); Drive to Lake Manasarovar (40 km; 45 min); Drive to Saga (8-9 hrs)

At Zutulphuk Gompa (4790m/15,716 ft.) there is a cave in which the saint Milarepa is said to have meditated. It is said that he adjusted the height of this cave with his foot to make it more comfortable. His footprint still remains on the roof. Trek along the Jhong Chu (River) to a bridge, cross it before descending to 4610m, the last prostration point (Chaksal Gang) from where we get good views of Manasarovar lake but no views of Mt. Kailash. Our vehicles can come up to this point but if one does want to complete the full circle, a further trek for about one hour through Mani walls and carved yak skulls will lead you back to Darchen – origin of the trek thus completing the circumambulation or Parikrama. Upon arrival at Darchen, we get into the waiting vehicles and drive to Lake Manasarovar for lunch. Another 4-5 hrs drive to Zongba and a further 4 hrs to Saga. Dinner and overnight stay at a hotel in Saga.

Day 12

Saga - Kerung (3500 m/ 11,483 ft); 6-7 hrs.

This too is a long day. We depart early in the morning from Saga after breakfast and we drive to Kerung.  Dinner and overnight stay at a Hotel in Kerung.

Day 13

Kerung – Kathmandu (162 km/ 10–11 hrs)

Post breakfast we start our long journey to Kathmandu. Drive to Nepal border at Timure and exit via Syabrubesi to   Kathmandu. Dinner and overnight stay at hotel in Kathmandu.

Option:- To avoid the long road journey on this day, guest can opt for a chopper ride from Syabrubesi to Kathmandu at an approximate cost of USD 200 pp.  (6 pax in a one Chopper trip).

Day 14

Final Departure from Kathmandu

Post breakfast we get dropped at the airport for final departure.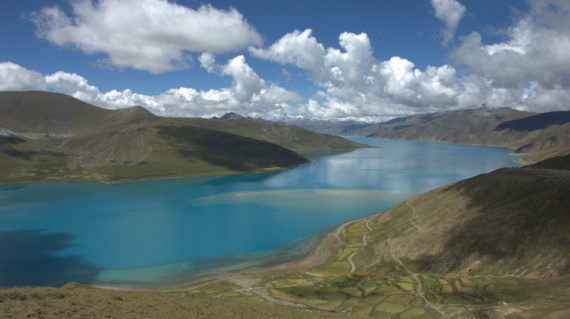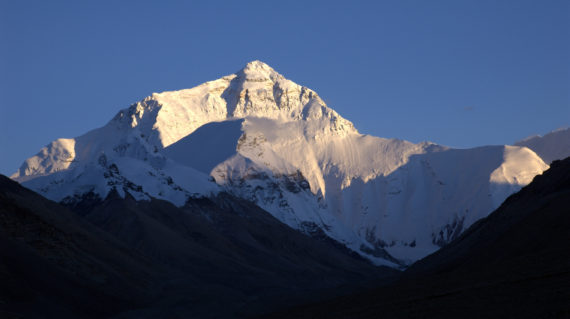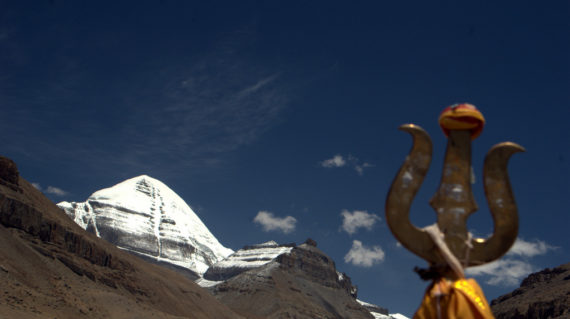 Accommodation (Nights)
Hotel – 10, Guesthouse/Camping – 03
This tour involves traveling in Bus/ Coach and 3 days of trekking at high altitude. The trek is strenuous and involves walking 6-8 hrs daily (more, on few days). Previous walking experience on high altitude is helpful. The highest altitude that we attain on this tour is 5630m/18,472 ft. We do not recommend this tour to people with chronic problems like epilepsy and those related to blood pressure or heart or diabetes.
Daytime temperatures expected during June to September are approximately 15° Celsius and average night temperatures are between 5° – 8° Celsius. The temperatures can go subzero at higher altitudes. However, the temperatures would vary a lot depending on the season and altitude.
The luggage will go on yaks whereas you can hire porters at extra cost to carry your personal backpack on the trek. Please do not carry any hand baggage on the trek. Ensure that your backpack has sturdy straps.
One can also hire a horse at extra cost. The approximate rates for 3 days of trek are as follows subject to change:

Porter: 850 RMB
Horse + Horseman + Porter: 2800 RMB
Please Note:
The Horse should be used only as a backup arrangement and riding is not advisable. The horse man would often request you to alight during difficult sections of the trail for your safety and also while descending from Dolma La pass one has to walk for 2 hrs. The yak men/horsemen/personal porters are nomads; it is very difficult to 'communicate' with them. At times, it is extremely difficult to manage them, so even though we do coordinate for these extra yaks/horses/personal porters (personal requirement) for our guest, we do not take any responsibility on their behalf.
The personal luggage along with Sleeping bag, Feather jacket should be packed in duffel bag or kit bag.
We request you to travel light and not to carry more than one duffel bag. Please note that any additional load more than 15 kg may be charged extra. It is important to note that the personal porters accompanying you will not carry more than 08-10 kg and would prefer carrying the load in duffel bags; so, avoid any hand luggage. After reaching the camp the personal porter will be free.
For Lhasa flight: The check in baggage allowance is of 01 pieces only.
It is important to purchase a comprehensive insurance policy against illness, hospitalization, flight delays, loss of luggage, cancellations and amendments due to weather conditions, political disturbances or natural calamities as well as emergency helicopter evacuation, etc. If you need our assistance on Insurance Policy issuance, we can certainly do so.
In case you decide to buy any other insurance policy in your home country, please ensure that the policy covers cashless evacuation and covers you for Adventure activities and/or trekking activity above 5000 meters.
Minimum age 18 years and Maximum age 70 years completed.
Accommodation in Tibet:
Guesthouses will be 4/5/6-bedded (depending upon the availability). In these dormitories linen is fairly clean; the toilets are basic and at times the cleanliness standards may be lower than those you normally expect.
On the Trek: In small tents on twin sharing basis, with foam mattresses, pillow, hot water bag, separate dining tent and kitchen tent, camp stools and dry toilet tents.
Note:
Our Stay in Nepal is for 03 Nights and Tibet 10 Nights.
The arrangements for stay and other services is separately managed and paid for Nepal and Tibet portion. Hence due to any circumstance if the number of days increases or decreases either in Nepal or Tibet, the same cannot be interchanged or adjusted.
Example: If the group returns early to Nepal, the same cannot be adjusted against the unutilized Tibet portion.
Additional cost will be applicable for any additional stay in Nepal /Tibet.
No refund will be provided for any un-utilized service in Nepal and Tibet.
Food:
Food served during our journey in Tibet after Saga will be from our camp kitchen. The food is good, simple, sumptuous vegetarian food. Our staff is trained more for Continental & Nepali food. Bottled water will be provided during the tour in Tibet (except during the Parikrama when boiled water will be provided). Food in Lhasa Shigatse will be arranged in the hotel or tourist class restaurants.
We can include eggs in our menu on request.
In Nepal, meals will be organized in hotel or tourist class restaurants. We may organize for some.
Permits & Documents & Visa:
We request you to submit a fitness certificate from your doctor while signing up for this tour after undergoing the following medical tests a) Blood Pressure, b) Sugar, c) Stress Test (ECG), d) Chest X-Ray. The certificate should state that you are fit to travel on this high-altitude tour which involves driving on average altitude of 4500m & 3 days of trekking over one pass at 5600m.
We request you to submit us 03 photocopies of valid passport along with 03 passport size photographs.
Tibet Travel Permits: 15 days prior to the date of departure the travel permits are applied in Lhasa to the Chinese Foreign Department. The permits are issued by the respective authorities few days prior to the Date of reporting. Only after this the visa can be applied.
Chinese Visa for Indian Nationals: Indians have to apply for the visa in Chinese embassy in New Delhi. It is a group paper visa, but your passports are necessary for inspection and we would need your passports at least 10 days prior to the reporting date. The passport will be returned after applying for Visa. Indian Passport holders staying abroad need to be in India at least 07 days prior to the date of reporting as we need the passports for visa application.
Chinese Visa for Foreign Nationals (non-Indian National): For all Foreign National (Non-Indian Passport Holders), the visa will be issued in Chinese embassy at Kathmandu (Nepal). It is essential to report in Kathmandu 3 working days from Mon. to Fri., prior to the date of reporting as stated in the itinerary. The visa will be applied on arrival in Kathmandu and we would get the group paper visa only on the next working day. E.g. if you arrive in Kathmandu on Wednesday, we can apply for visa on Thursday (before 10.00 am) and get the visa on Friday.
Note:
Diplomatic Passport holders, Journalist Passport holders and Government Official's Passport holders are not issued visa and Tibet Travel permits by Chinese Visa Authorities.
Chinese authorities keep changing the visa & permits policy very often and many times the changes are at last moment. This may result in an extension in the tour duration & hence we recommend that you should book refundable air tickets & keep at least one extra night stay in Kathmandu after final dispersal date as per the itinerary. In such situation, Countryside Adventure Holidays Pvt. Ltd., will not be responsible and any additional expenses, if any will be borne by you.
This tour takes us through remote regions where professional medical help may not be available. We carry with us a comprehensive medical first-aid kit advised by doctor. Our Tour Leader(s) are all competent to give first-aid if and when required. It would be advisable to speak to your Tour Leader in case of any health problems that you may face on the tour. We carry an oxygen cylinder with a regulator.
Any medical and evacuation expenses incurred for the client will have to be borne by that person only. (All the participants have to keep some contingency amount as a backup at home for this kind of emergency). If you are on any personal medication, please keep the tour leader informed on the dosage and medication.
This tour is a high-altitude tour + trek and the maximum height reached will be approx. 5630m. Acute mountain sickness (AMS) can be caused due to high altitudes. The AMS may be avoided by taking precautions given in the document attached on high altitudes, please read the document carefully. The high altitude can cause Acute Mountain Sickness and may lead to serious critical medical conditions such as Cerebral or Pulmonary Edema.
The weather can change dramatically causing rain, thunder storm, flash floods, cloud burst, snow fall and severe drop in temperatures, causing severe physical hardships.
Cancellation by Countryside before commencement of tour:
If the Tour has to be cancelled by Countryside due to non-issuance of permit/visa or last-minute changes in Tibet policy/guidelines for Kailash Manasarovar, INR 5000/- will be levied towards administrative fee.
Cancellation by you before commencement of tour:
In the event of any cancellation by you, we would need a notification from you in writing. If we receive the cancellation notification from you before 45 days prior to the date of departure the 20% advance amount shall be refunded without cancellation charge for the tour. If we receive the notification in 0-45 days prior to the date of reporting, cancellation charges shall be levied as per the following terms:
Cancellation between 45 to 31 days before date of departure: 20% of tour price + cancellation charges for other services.
Cancellation between 30 to 16 days before date of departure: 50% of tour price + cancellation charges for other services.
Cancellation between 15 to 8 days before date of departure: 80% of tour cost + cancellation charges for other services.
Cancellation between 7 to the day of departure or No Show: 100% of tour cost + cancellation charges for other services.
Cancellation on commencement of the tour by you or by Countryside due to unforeseen circumstances:
If the tour is aborted/cancelled/discontinued at any stage after commencement or on reaching Kathmandu, there will be no refund or compensation for any non-utilised service.
Any additional services that are not included in the itinerary & cost will be charged additional and needs to be paid on the spot.
For Example: If we enter Tibet later or return from Tibet early than specified in the itinerary, we will have to pay for additional service in Nepal such as accommodation, food & transport as the same cannot be adjusted against the Tibet portion.
Flight cancellation or rescheduling:
Kindly note that in all the above scenarios, cancellation/rescheduling charges against air ticket will be applicable as defined by the Airline and will have to be borne by the client.
All items required for Puja at Lake Manasarovar are to be brought by the client either from India or Nepal. Countryside does not provide any of the Puja items/Pujari.
Always carry your passport with you and keep the passport handy while traveling.
Please always carry your sweater/fleece, windcheater, waterproofs and water bottle with you.
Please carry your water bottle on the dinner table for a refill.
Please keep your entire luggage packed before breakfast so that it can be collected and brought to the lobby; also, ensure that the luggage is loaded in your jeeps/bus before departure.
Hotel Address in Kathmandu along with important contact nos. of local coordinator and/or Tour Leader and details of complimentary Airport transfers, if any, will be sent on mail 10 days in advance.