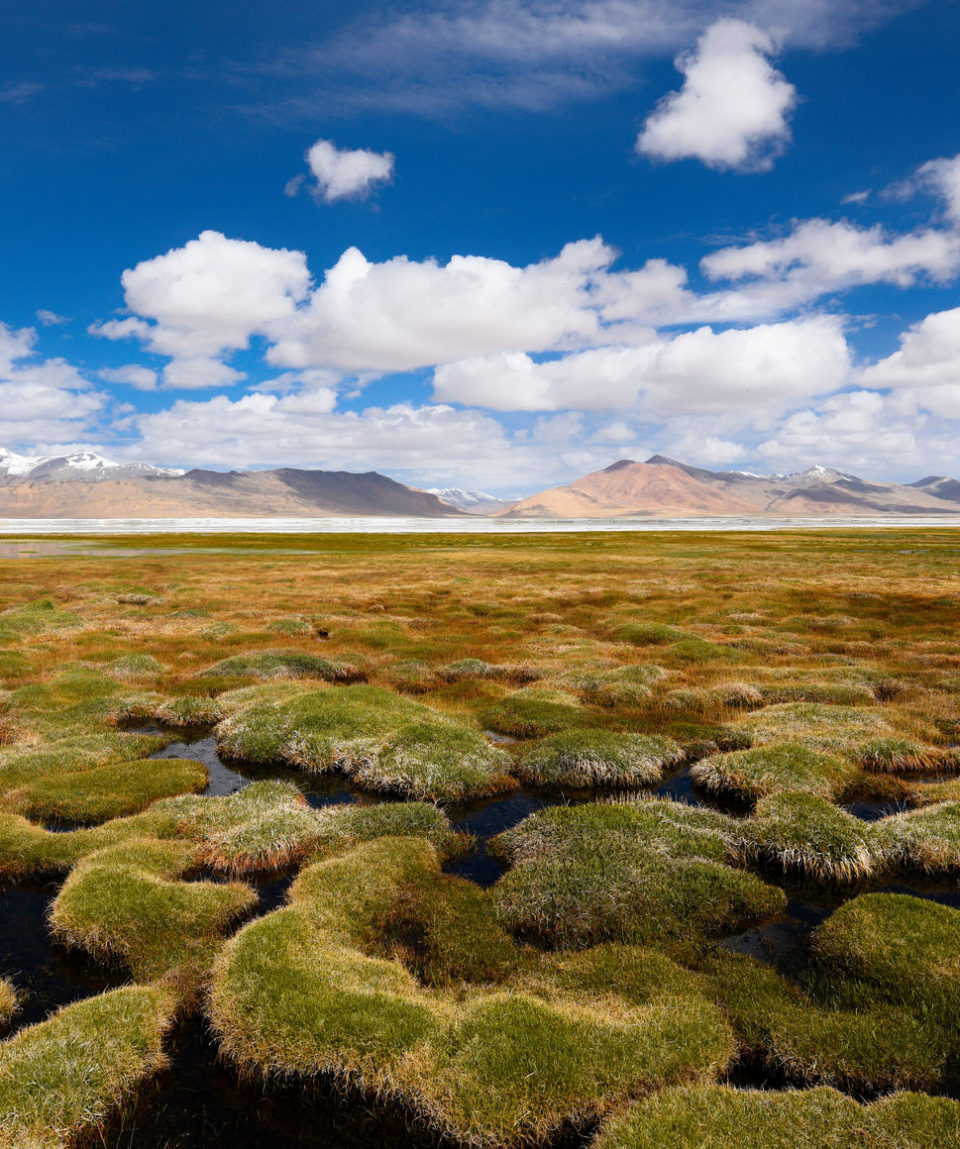 Rupshu Trek
Mid June – Mid September
The high land of Changthang lies in the eastern side of Ladakh but still known as Changthang which means (Northern land) because it stretches from Western Tibet into Ladakh. Before you start this trek, make sure you are fully acclimatized to cross the high pass of Changthang and to make your trek wonderful. In this trek you will experience the life style of nomads and you will come across a small lake Tso Kar (salt lake). Tso Moriri is surrounded by high snow covered peaks and beautiful landscapes and it is also an important wildlife sanctuary, where we can with luck see Black Necked Crane, Wild Ass, etc.
Vacation Style Holiday Type
All about the Rupshu Trek.
HIGHLIGHTS:
High snow covered peaks and beautiful landscapes.
Visit the beautiful Tso Kar and Tso Moriri lakes.
Many high altitude pass crossings.
FACT FILE:
Type of Tour : Treks & Walks
Grade : Strenuous
Maximum Altitude : 5437m/17,839 ft.
Tour Duration : 12 Nights
Trek Duration : 06 Nights/07 Days
Best Season : Mid Jun. – Mid Sep.
Ex-Destination : Leh
Accommodation (Nights) : Hotel – 04; Camp – 07; Deluxe Tented Campsite – 01
Food Plan : Leh – Bed & Breakfast basis, On the Trek – All meals included.
Travel & Transport : Transfers and sightseeing in SUV / MUV.
The tour package inclusions and exclusions at a glance
What is included in this tour?
Items that are included in the cost of tour price.
Food:
Leh: Bed & Breakfast basis.
On the Trek: All Meals (Breakfast, Lunch & Dinner) included.
Travel:
Transfers and sightseeing in SUV / MUV.
Others:
Complimentary Duffel Bag, Sack & Cap.
Trekking Permits fees
Local guide on the trek
Necessary porterage and on the trek.
Whats not included in this tour?
Items that are not included in the cost of tour price.
Goods & Service Tax as applicable.
Travel to & from Leh
Lunch & dinner expenses in Leh.
Monument visit fees.
Camera fees.
Any expenses of personal nature such as mineral water, laundry, liquor, etc.
Any kind of insurance, such as accident, theft, medical, evacuation, etc.
Tips to hotel staff, drivers, guides, porters, etc.
Any extra costs incurred due to extension/change of the itinerary because of natural calamities, flight delays, road blocks, vehicle breakdown etc. factors beyond the control of "Countryside Adventure Holidays Pvt. Ltd." and its associates.
Items not specified in the above in "Cost Includes".
We can customize a similar tour to suit your requirements or if you are an independent traveler you can check our Countryside Fixed Departures.
Day 1

Arrival in Leh (3500m/11,484 ft.)

Arrive in Leh & get a pick –up at the airport and drive to our hotel. The rest of the day is spent in acclimatization walks and an orientation walk in the markets of Leh. Overnight stay in hotel in Leh.

Day 2

Leh – Half Day Sightseeing

We have a late start and relax in the morning. Post lunch we step out for an orientation and acclimatization excursion around Leh. We then visit Leh palace, Hall of fame and head to Shanti Stupa which is a Buddhist white domed stupa on a hilltop in Changspa. We enjoy the panoramic view of the city at sunset. From here we leave the vehicles and head down to Leh taking some quite back roads and into the Leh market to wander around at leisure. Overnight stay in hotel in Leh.

Day 3

Leh – Full day sightseeing

This day is for taking in the sights of Leh and to use this as an opportunity to acclimatize further. We visit Hemis Monastery, Thiksey Monastery and Stok Palace.

Hemis stands on the western bank of the Indus River. The monastery also boasts of a very rich collection of ancient relics. The Hemis Monastery also serves as the venue of an annual festival, known as the Hemis Festival.

Thiksey houses one of the largest Buddhist statues, the 15 meter tall Champa, the Buddha of Future and located strategically, today; Thiksey is one of the most frequently visited and most photogenic monasteries in Ladakh. About a hundred monks live here.

The Stok Palace is where the current royal family lives in Stok Palace. The museum at the Stok Palace has an intriguing collection of Buddhist art, weapons, jewelry and artifacts, including thangkas painted with colors derived from crushed precious stones. Also on display are the ceremonial head dresses or 'peraks' of the erstwhile rulers of Ladakh. These headdresses are decorated with turquoise, lapis lazuli and coral and gold, making them an exotic sight. Overnight stay at the hotel in Leh.

Day 4

Leh - Rumtse (4100m/13,452 ft.; 76 km; 2-2½ hrs)

We leave Leh in the morning post breakfast. We travel towards the eastern side of Ladakh region along the Indus River with the beautiful view of Indus valley and some famous monasteries of Ladakh on the way to Rumtse. Rumtse a small village situated near the Leh – Manali high way. The campsite is on the left side of the road near the tourist bungalow. Dinner and overnight stay in camp in Rumtse.

Day 5

Rumtse – Kyamar (4383m/14,381 ft.; 4-5 hrs)

We leave the camp in the morning and follow the trail on our left side alongside the tourist bungalow. The trail will lead you in the eastern side of the valley, after crossing the river the rough road will lead you to Kymar. The campsite at Kymar is very beautiful with big pasture lands and springs. Dinner and overnight stay in camp in Kyamar.

Day 6

Kymar – Kyamar La (4800m/15,749 ft.) – Mandanchen La (4850m/15,913 ft.) - Tisaling (4200m/13,780 ft.; 5-6 hrs)

Post breakfast, fully energized, we begin with gradual ascend towards our first pass of Kymar La (4800m). This gives a spectacular view of Changthang range with its colourful mountains. After the pass we descend to the base of next pass. After a short break we set for our next pass Mandanchen la (4850m), from this pass it's an easy descent to the camp site Tisaling. Dinner and overnight stay in camp at Tisaling.

Day 7

Tisaling – Shibuk La (4900m/16,077 ft.) – Pongo Nagu (4250m/13,944 ft.; 5 hrs)

By now. we all will be well acclimatize to ascend our third pass, the Shibuk la (4900m). From the top of pass we have an incredible view of the different mountain ranges and of Tsokar Lake. We walk down slowly approximately four hours to reach our next camp. Dinner and overnight stay in camp at Pongo Nagu.

Day 8

Pongo Nagu - Nuruchen (4300m/14,108 ft.; 5 hrs)

Today is an easy day. We follow the dusty road toward Toskar Lake along the salty shores of the lake. We have rare impeccable opportunity to see some of the endangered migratory birds of the world. From here we carry on along the trail to the right of the lake. Keeping to the barren land until Nuruchen. Dinner and overnight stay in camp at Nuruchen.

Day 9

Nuruchen – Horalam Konga (4900m/16,077 ft.) – GyamaruLa (5400m/17,717 ft.) - Gyamabarma (5160m/16,930 ft.; 6 hrs)

We have to get set for a tough day ahead. We will cross very cold steams in Nuruchen before gradually ascending Horalamkonga La 4900 mtr. From the pass we will have the view of the turquoise blue Tsokar, After an easy forty minutes walk down to Rajung Karu we will encounter several typical Tibetan nomad with their flock of yak, sheep and pashmina goats. We continue to ascend the Gyamarula 5400 mtr, this pass is challenging in nature but the wonderful view from the top makes it well worth all over strenuous efforts. From the pass we descend gradually to the valley toward our camp site at Gyamabarma. Dinner and overnight stay in camp at Gyamabarma.

Day 10

Gyamaberma – Kartse La (5300m/17,389 ft.) - Gyma (5200m/17,061 ft.)

Post breakfast we will move towards our next pass. Kartse la 5300 mtr ascending slowly in the thin air of the plateau. We will eventually reach the pass. The trail leads gradually down to green valley of the Gyama where we spend our night. Dinner and overnight stay in camp at Gyama.

Day 11

Gyama – Nyalung La (5437m/17,839 ft.) - Korzok (4500m/14,765 ft.)

Today we gradually ascend towards the highest and last pass of the trek, following the narrow valley until the Nyalung la 5437 mtr we can have view of the snow capped mountain from the top of the pass. We will also have a view of Tsomoriri Lake. We descend steeply for a couple of hours to the Korzok Phu. from where we continue to the Korzok village (Tsomoriri Lake where we are going to spend our night). Dinner and overnight stay in Deluxe Tented Campsite in Karzok.

Day 12

Korzok - Leh (215 km; 5-6 hrs)

We drive back to leh along the gorge of mighty Indus River with all sweet memories of the trek.

Day 13

Leh; Final departure

We check out of the hotel before 9.00 am depending upon our flight out of Leh.

End of arrangements…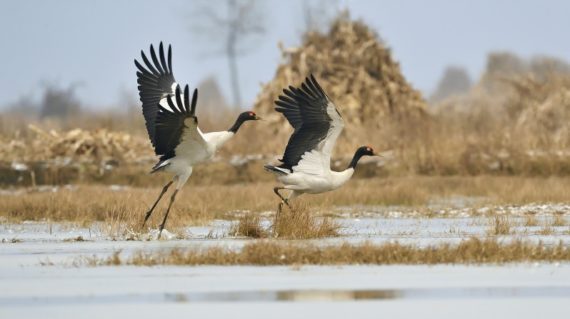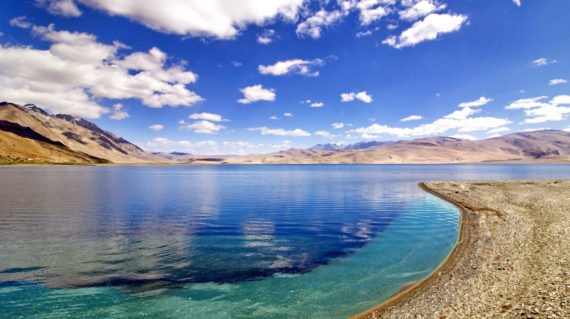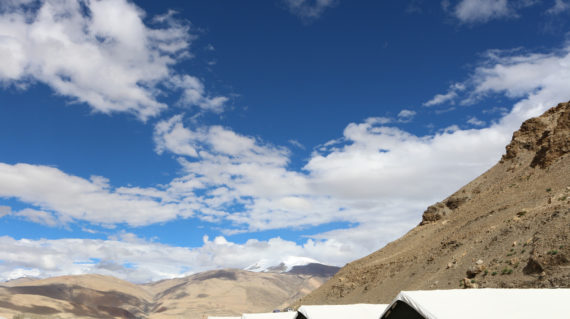 Accommodation: 
On the Trek: In camping tents on twin sharing basis.