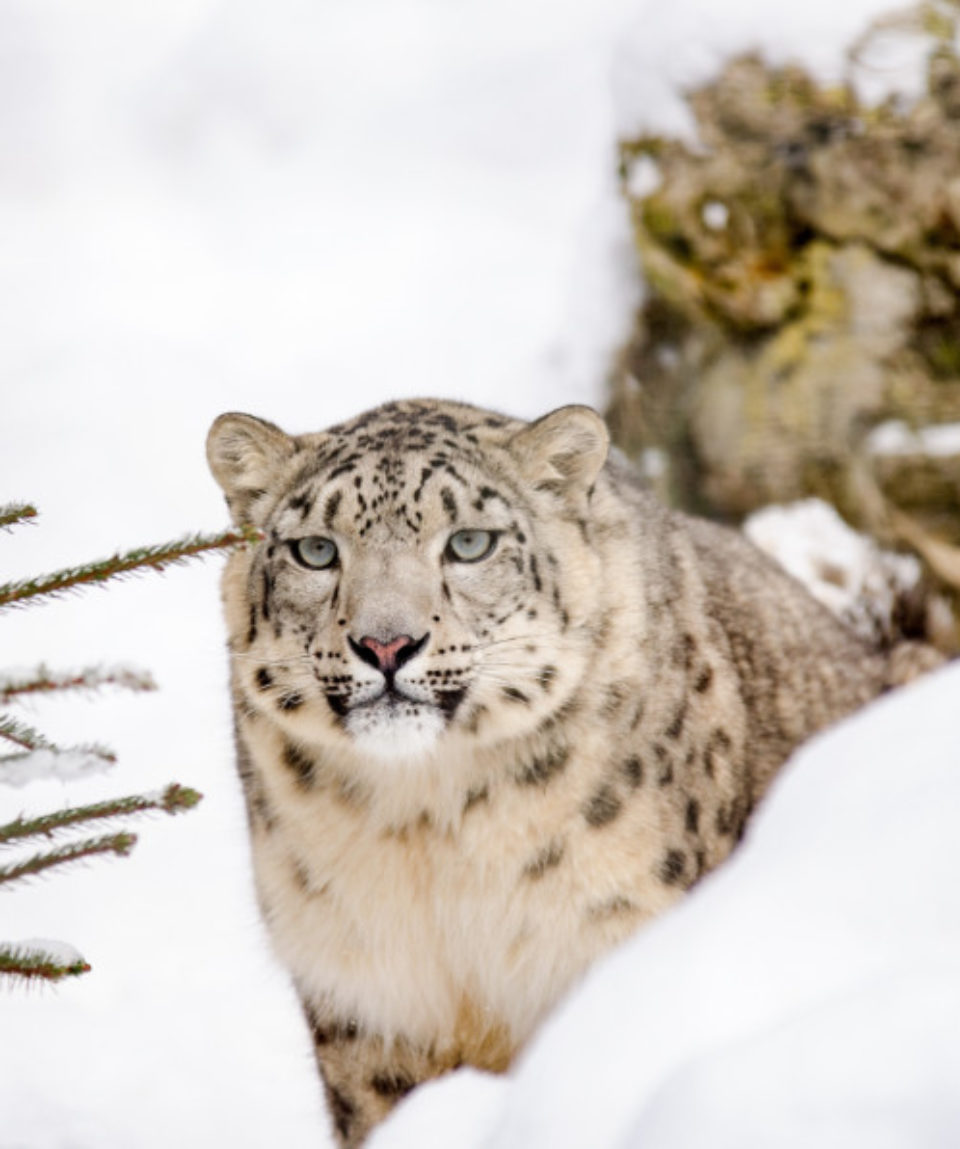 Explore Spiti – Land of the Grey Ghost
2nd March 2019 to 13th March 2019
Winter, embraces the Spiti Valley in the first week of November; and stays on till the fourth week of March, is a cold, harsh and tough time in the valley. While it may not be the easiest time to travel through Spiti Valley, it certainly is the most rewarding time to come visit. Everything – every house, hamlet, road, and village – dons a cloak of white. The cottony snow is constant – stretching on for as far as the eye can see. The horizon is a myth, for you can never tell where the land ends and the skies begin.
During these months, the famous Manali – Rohtang Pass – Kunzum La – Kaza road closes due to heavy snowfall. Hence, the only way of reaching Spiti Valley is through the Hindustan – Tibet Highway (Shimla – Kalpa – Kaza). You will be using this road both ways – to enter and exit Spiti Valley.
Vacation Style Holiday Type
All about the Explore Spiti – Land of the Grey Ghost.
HIGHLIGHTS:
Drive safely and comfortably in a jeep driven by experienced local drivers.
Stay at homestays with local families and experience the warm Spiti hospitality.
Drive to the highest Himalayan villages via Kinnaur on the Hindustan – Tibet Highway.
Explore and photograph rare wildlife of the mountains in their snowy realm.
Possibly see and photograph one of the world's most elusive cats – the endangered Snow Leopard!
FACT FILE:
Type of Tour: Road Trip
Grade: Moderate
Maximum Altitude : 4328m/14,200 ft.
Tour Duration : 11 Nights
Tour Date: 2nd March 2019 to 13th March 2019

Reporting Time & Venue : 11:00 hrs at Chandigarh Airport / Rly. Station
Dispersal Time & Venue : 16:00 hrs at Chandigarh Airport / Rly. Station
Accommodation (Nights) : Hotel – 02; Homestays- 09
Food Plan: All meals including lunch on day 01 to lunch on day 12.
Travel & Transport: Transfers and sightseeing in SUV / MUV
Tour Cost per Person: INR 65,200/-
Requisite Group Size : 12 Pax
Day 1

Arrival in Chandigarh; Drive to Kothgarh (2700m/8859 ft.; 202 km; 7-8 hrs)

The meeting place for the group is Chandigarh airport at 11:00 hrs. We get picked up either at the Airport or the Railway station and start for Kothgarh ahead of Narkanda. Dinner and overnight stay at a hotel in Kothgarh.

 

Day 2

Kothgarh – Kapla (2820m/9252 ft.; 149 km; 7-8 hrs)

Today we drive to Kalpa. This picturesque little hamlet offers a breathtaking view of the Kinner- Kailash range. Kalpa is also home to the Chilgoza tree. In the evening, we walk to Old Kalpa and visit Kalpa Monastery, alternately we can drive to Rogi Village. Dinner and overnight stay at hotel in Kalpa.

Day 3

Kalpa – Nako - Tabo (3280m/10,762 ft.; 175 km; 8-9 hrs)

After a comfortable night's rest at Kalpa, we set off on the famous Hindustan-Tibet Highway. Famed for its spectacular views and proximity to Tibet, this road snakes north into Nako, the last hamlet of Kinnaur district. We have lunch on the way and visit Nako Lake. Time permitting we visit Giu Mummy. Giu is the only real mummy of a lama discovered till date, which is so well preserved. Located 3050m above sea level nature has endowed Spiti with a dust free environment where everything is preserved for posterity. We arrive in Tabo by evening. Dinner and overnight stay at homestay in Tabo.

Day 4

Tabo - Kaza (3650m/11,976 ft.; 50 km; 2-3 hrs)

We start the day with a visit to the 1021 – year old Tabo Monastery, UNESCO World Heritage Site. Walk around this sacred site and gain a deeper understanding of Buddhism. Unlike other monasteries in Spiti Valley, the Tabo monastery is located at the bottom of the valley. If roads are open we can visit Dhankar Monastery on the way to Kaza. Dinner and overnight stay at homestay in Kaza.

Day 5 to 8

Out for excursion

Finally, the day arrives when we actively start seeking out the Grey Ghost in its snowy kingdom. With the help of local experts and reports from nearby villages, we'll explore the area around Kibber or nearby villages like Langza or Tashigang on these 4 days. There is no fixed itinerary for these days as we'll shift base around Kibber based upon the information available at that point of time.

We might come across many other animals along the way, including Blue Sheep, Red Fox, Snowcocks, Golden Eagles, Lammergeiers and, may be, even a Wolf! Keep your eyes open for any signs of life in the seemingly deserted snow-scapes. At night, we'll stay in home stays at Kibber or nearby villages like Langza or Tashigang.

Day 9

Drive back to Kaza

Dinner and overnight at homestay in Kaza.

Day 10

Kaza – Kalpa (205 km; 10 – 12 hrs)

The day marks the beginning of the end of this expedition. We make our way south towards Kinnaur Valley. Along this journey, you can get to capturing some scenic visions that you might have missed out on your camera. After a scenic and memorable drive, we will end the journey at Kalpa. Overnight stay at a hotel in Kalpa.

Day 11

Kalpa - Kothgarh (768m/2621ft; 149 km, 7-8 hrs)

Early morning post breakfast we start for Kothgarh. Dinner and overnight stay in Kothgarh.

Day 12

Kothgarh - Chandigarh Airport (202 km; 7-8 hrs); Final Departure

We start early for the airport.
Accommodation (Nights) : Hotel – 02; Homestays- 09
The tour package inclusions and exclusions at a glance.
Accommodation:
Kothgarh, Kalpa: In a Premium category hotel on twin sharing basis.
Tabo, Kaza and around: Homestays on twin/triple/quadruple sharing
Food: All meals including lunch on Day 01 to lunch on day 12.
Travel: Transfers and sightseeing in SUV/MUV.
Others:
Complimentary Sack & cap.
Permit fees.
Local guide & 3 Spotters for Snow leopard tracking from Day 05 – 08.
One experienced Tour Leader from "Countryside Adventure Holidays Pvt."
Goods & Service Tax as applicable.
Travel to & from Chandigarh.
Camera fees.
Any expenses of personal nature such as mineral water, laundry, liquor, etc.
Any kind of insurance such as accident, theft, medical, evacuation, etc.
Tips to camping team, driver, guide, hotel staff, etc.
Any extra costs incurred due to extension/change of the itinerary because of natural calamities, flight delays, road blocks, vehicle breakdown etc. factors beyond the control of "Countryside Adventure Holidays Pvt. Ltd." and its associates.
Items not specified in the above in "Cost Includes".
We can customize a similar tour to suit your requirements or for independent small groups you can check our packages.
This tour is recommended for people with a good level of physical fitness. We do not recommend this tour to people with chronic problems like epilepsy and those related to blood pressure or heart or diabetes.
It's mandatory that all the participants carry a valid photo id., (Driving License, Voter Id., Passport or Adhar Card) for issuance of permits and 02 passport size photographs.
For accompanying children above 12 yrs. (who do not have a Passport or Adhar Card), it's mandatory to carry the School Id. Card/College Id. Card along with 02 passport size photographs.
Day temperatures average between Minus 15 – 20ºC and night temperatures can average between 10ºC – 15ºC
However, the temperatures would vary a lot depending on the season and altitude.
This tour is a high-altitude tour and the maximum height gain will be approx. 4551m. Acute mountain sickness (AMS) can be caused due to high altitudes. The AMS may be avoided by taking precautions given in the document attached on high altitudes, please read the document carefully. The high altitude can cause Acute Mountain Sickness and may lead to serious critical medical conditions such as cerebral or pulmonary edema.
The weather can change dramatically causing rain, thunder storm, flash floods, cloud burst, snow fall and severe drop in temperatures, causing severe physical hardships.
In certain restricted areas Foreign Nationals may not be allowed (e.g. Giu Monastery) or Special Permits may be needed.
Kunzum Pass may be closed due to bad road/weather conditions. In such case delays are expected. So it is advised that, you should book your return international flight 2-3 days after your expected date of arrival in Chandigarh.
Clients are expected to dress modestly and respectfully while visiting monasteries and other religious institutions and while attending festivals (you cannot wear Shorts, Short Skirts, Sleeveless tops, Hats / Caps / any Headgear).
It gets very cold in winter i.e. December through February with temperatures hitting – 30C. You will need to be mentally and physically fit and must have done some high altitude travel in order to be able to handle travelling through this terrain.
All hotels and guest houses will be shut at the time and you will only get homestays which have dry eco friendly squatting toilets. You will need to be okay with this as wet toilets are not available due to water lines freezing.
Because of the water lines freezing, the locals need to carry the water from a nearby lake and hence having a bath while you are in Spiti will not be possible.
In peak winter i.e. January and early February all the places might not be open due to adverse weather conditions. We will keep you updated of the same in case any last minute changes need to be made to your plan.
Winter time is off season in Spiti, and you will not have many options in terms of activities, and because of the cold, you won't be able to move around as much and will end up spending time in the homestay. We recommend travellers to make the most of the situation, and utilize their time at the homestay by getting to know more about life in Spiti, its food and culture.
Because of winter, there will not be many options in terms of food and in a homestay you will need to be understanding and eat the hearty but basic food that your hosts provide.
We can make last minute plan changes due to bad weather for your safety and well being.
Expected Snow 1 – 2 feet or more in the month of Feb., this will be around Kaza.
Expected to walk around 1 – 2 km per day; but will depend more on road/snow conditions.