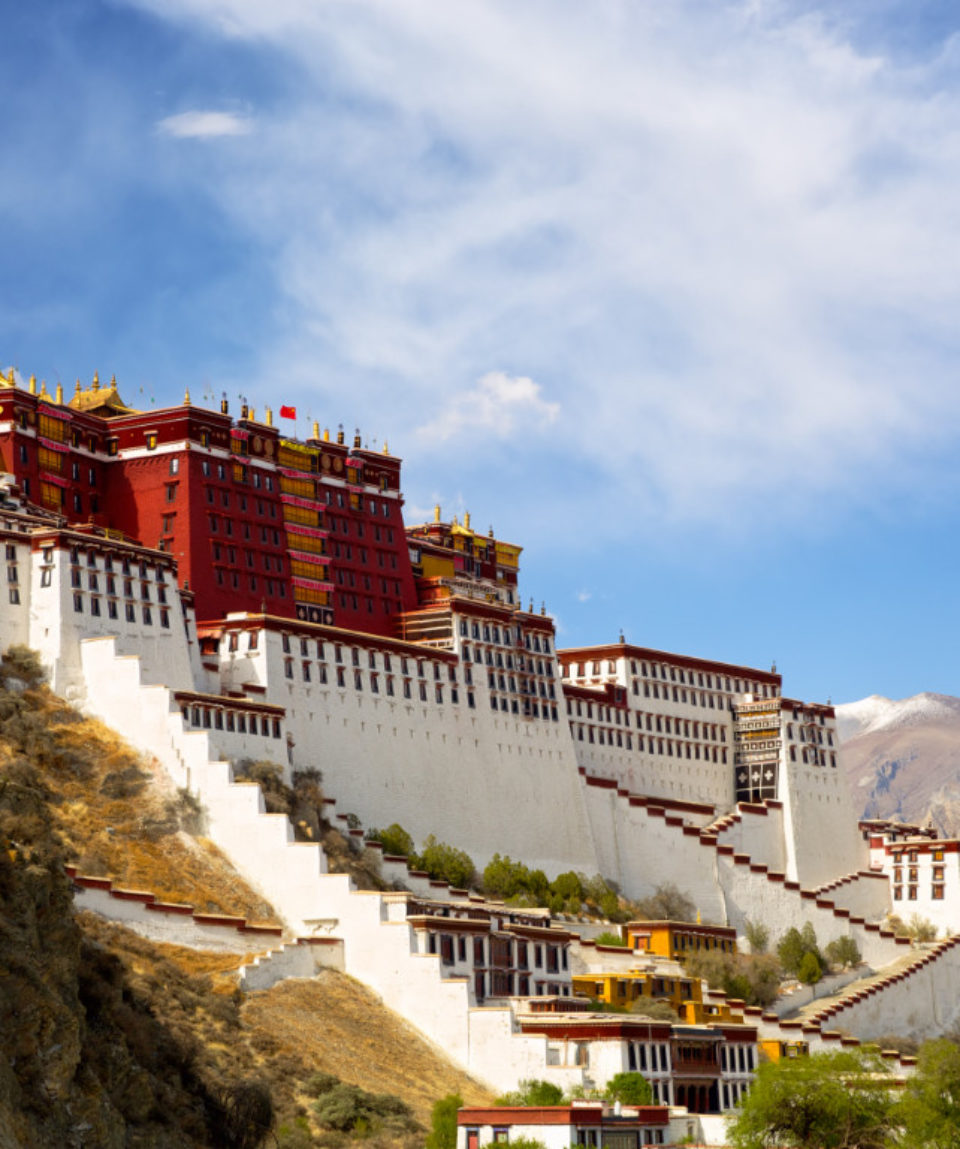 On the Roof of the World – An Experience in Tibet
1 June to 11 June 2019

Starting at USD 1990/- per person
Tibet, described as the roof of the world with its spectacular mountain scenery and rich Buddhist culture, is a remarkable place to visit.
Lhasa with its imposing & iconic Potala Palace, is a must visit. On way to Everest Base Camp – North face, we travel through some of the most amazing landscape on Earth. We pass small Tibetan settlements, nomadic herdsmen wandering across the wide arid plains and awe-inspiring mountain peaks.
In the towns of Gyantse and Shigatse, we further explore monasteries, remote villages, and people and fully immerse ourselves in the Buddhist culture. Without doubt, a highlight of this tour is the visit to Everest Base Camp, where the sheer grandeur of Everest's north face has to be seen to be believed.
Vacation Style Holiday Type
All about the On the Roof of the World – An Experience in Tibet.
HIGHLIGHTS:
See the divine Potola Palace and Jokhang Temple.
Epic journey EBC – North face to see the most awe inspiring view of Mt. Everest.
FACT FILE:
Type of Tour : Road Journey
Grade : Moderate
Maximum Altitude : 5200m/17,061 ft.
Tour Duration : 08 Nights
Best Season : May – Jun. & Sep. – Oct.
Reporting Time & Venue : Lhasa Airport at 11:00 hrs.
Dispersal Time & Venue : Lhasa Airport at 08:00 hrs.
Accommodation (Nights) : Hotel – 07; Guesthouse – 02
Food Plan : Bed & Breakfast basis.
Travel & Transport : In mini coach / bus; Train travel from Shigatse to Lhasa.
The tour package inclusions and exclusions at a glance
What is included in this tour?
Items that are included in the cost of tour price.
Food:
Travel:
Internal Transfers and sightseeing by mini coach.
Train travel from Shigatse to Lhasa.
Others:
Tibet travel permit
Airport Pick up & drop from Lhasa Airport.
Entrance fees to monasteries and monuments in Tibet as per itinerary.
Local Assistant English speaking Guide.
Whats not included in this tour?
Items that are not included in the cost of tour price.
Goods & Service Tax as applicable.
International flights to from Lhasa
Chinese Visa fees
Photography charges wherever applicable.
Any expenses of personal nature such as mineral water, laundry, liquor, etc.
Any kind of insurance; such as accident, theft, medical, evacuation, etc.
Tips to driver, guide, hotel staff, etc.
Any extra costs incurred due to extension/change of the itinerary, because of natural calamities, flight delays, road blocks, vehicle breakdown, or any change in Chinese government regulations etc. factors beyond the control of "Countryside Adventure Holidays Pvt. Ltd." and its associates.
Items not specified in the above in "Cost Includes".
We can customize a similar tour to suit your requirements or if you are an independent traveller you can check our Countryside Fixed Departures.
Day 1

Arrival in Lhasa (3650m/11,976 ft.)

Arrival in Lhasa. Pickup from airport and transfer to the hotel. Rest of the day is free. Overnight stay at hotel in Lhasa.

Day 2

Lhasa - Full day sightseeing

Visit to The Norbulingkha: The 'Jewel Park' as it is known in Tibetan, was built in the 18th century and served as the Summer Palace of the Dalai Lamas. This colorful garden landscape was the site of picnic and public gatherings. The place is richly decorated, creating an atmosphere of peaceful repose.

Jokhang Temple: Situated in the heart of old Lhasa, it houses Tibet's most precious religious relic, a golden Shakyamuni Buddha which was brought as a gift by the Chinese Princess Wen Cheng on the occasion of her wedding to the Tibetan King, Songtsen Gompo. Surrounding the Jokhang Temple is the bustling Barkhor market place, which is the religious and social focus of Lhasa. Stroll around the bustling bazaar. This is the spiritual centre of Tibet, and is also the heart of Lhasa. Overnight stay at hotel in Lhasa.

Day 3

Lhasa - Full day sightseeing

Post breakfast we depart for sightseeing in the city of Lhasa.

Potala Palace: This legendary palace built by the first King Songten Gompo is situated atop a single hill and is synonymous with Tibet. The 5th Dalai Lama expanded it to its present structure during the 17th century. This 13 storey, 1000 room citadel served as the headquarters of the former "church-state" of Tibet and was home to successive Dalai Lama who, from the latter half of the 18th century, used it as their Winter Palace.

Visit the Sera Monastery:

5 km to the north of Lhasa, Sera's setting is one of the prettiest. Once a community of more than 5000 monks, it was virtually extinguished by the Chinese invasion. The restored monastery sits below the brow of the hill on which Tsongkhapa built a hermitage and spent several years in meditation. One of the monk's disciples started building the Sera in 1419 AD.

Overnight stay at hotel in Lhasa.

Day 4

Lhasa - Gyantse (via Yamdrok Tso) (4200m/13,780 ft.; 270 km; 5-6 hrs)

After breakfast, drive to Gyantse. Take a look at Yamdrok Lake on the way. Upon arrival in Gyantse, we make a visit to Palkhor Tschode Monastery. The monastery is built in the 15th century and is situated in the west of Gyantse. The town is enclosed with mountains from three sides east, west and north. Its uniqueness is that its three Sects of Buddhism-shaja, Ningma and Guolu stayed harmoniously under one roof. It is also famous for its superb Kumbum Stupa. Kumbum consists of 8 levels and contains a total of 75 chapels with wonderful murals revered by art scholars around the world. Overnight stay at hotel in Gyantse.

Day 5

Gyantse - Xegar (New Tingri) (4050m/13,288 ft.; 330 km; 6 hrs)

Post breakfast, we drive to Shigatse, the second largest city in Tibet. Further we head out to one of the important monasteries – Sakya Monastery also known as Pel Sakya ("White Earth" or "Pale Earth") is a Buddhist Monastery situated 25 km southeast of a bridge which is about 127 km west of Shigatse on the road to Tingri. Its Mongolian architecture is quite different from that of temples in Lhasa and Yarlung. The only surviving ancient building is the Lhakang Chempo or Sibgon Trulpa.

We continue along the Friendship Highway, across the barren yet spectacular landscape of Tibet. Beyond the small town of Lhatse we cross the highest pass on our journey, the Gyamtso La, 5220m. From here we descend, passing lonely monasteries and the camps of nomadic herders, en route to the settlement of Shegar. Overnight stay at hotel in Xegar (New Tingri).

Day 6

Xegar (New Tingri) – Rongbuk (5024m/16,484 ft.; 115 km; 3-4 hrs)

Shortly after leaving Xegar, we turn off the Friendship Highway and head south over the Pang La (5150m) towards the main Himalayan range. The view from the top is incredible with uninterrupted views stretching from Makalu to Shishapangma. Below the pass, Everest initially is hidden from view, but as we turn the corner into the Rongbuk Valley it reappears, more impressive than ever. Overnight stay at guesthouse in Rongbuk.

Day 7

Rongbuk - EBC (5200m/17,061 ft.) – Shigatse (330 km; 7-8 hrs)

This morning we have the opportunity to explore Everest Base Camp. The base camp itself is dry and barren, but the views of Everest more than compensate for this. It is a truly awe-inspiring place with the sheer north face of the highest mountain in the world towering above us. A bus service is available to take you to the base camp & back. Return back to Rongbuk. After lunch, we rejoin the Friendship Highway and drive to New Tingri. Leaving New Tingri, we cross another two high passes, the Lalung La (5124m) and the Shung La (5200m). Once more we are rewarded with magnificent views of the surrounding peaks of Shishapangma, Cho Oyu, Menlungtse and Gauri Shankar. Now we begin our descent from the arid Tibetan. Overnight stay at Shigatse Hotel in Shigatse.

Day 8

Shigatse – Sightseeing & train ride to Lhasa (3 hrs)

Post breakfast; visit the Tashilumpo monastery, which is the main attraction of Shigatse, it is one of 6 most famous monasteries in Tibetan Buddhism and it is the residence of Panchen Lama. There you can enjoy the highest bronze statue of Buddha, called future Buddha. Post relaxed lunch, take an evening train to Lhasa. Overnight stay at hotel in Lhasa.

Day 9

Lhasa; Final departure

Post breakfast Check-out from Hotel in Lhasa by 11:00 hrs. Final departure.

End of arrangements…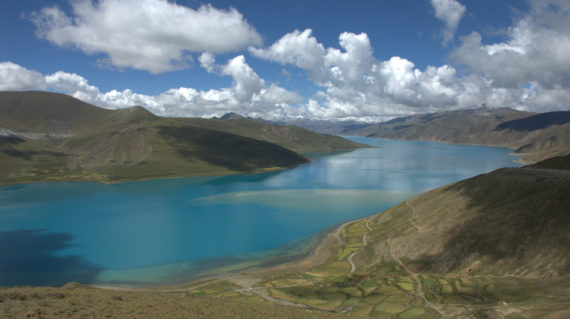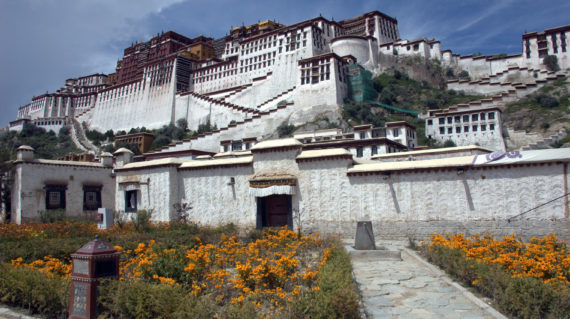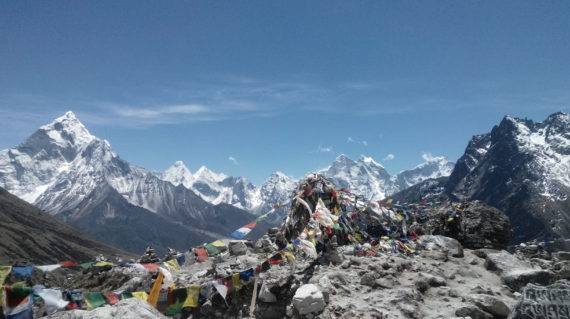 Accommodation:
Tibet:
Lhasa: Hotel Kyichu or similar on twin sharing basis.
Shigatse: Hotel Mansarovar or similar on twin sharing basis.
Xegar: Hotel Xegar Everest or similar on twin sharing basis.
Rongbuk: Guesthouse (Dormitory with common toilet) guesthouses will be 2/3/4/5/6-bedded (depending upon the availability).