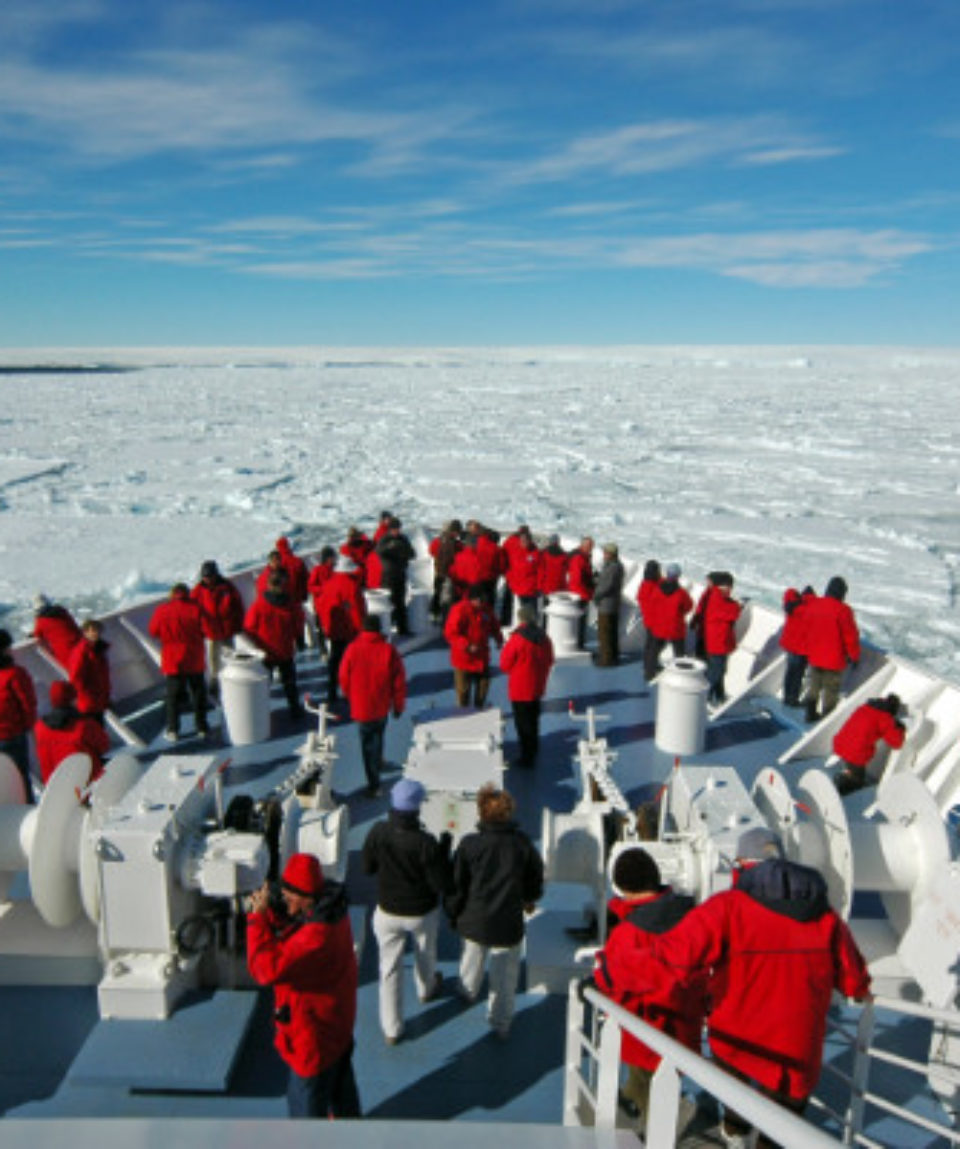 Antarctica (On Board Ocean Endeavour)
7 Jan 2020 to 17 Jan 2020

The great white continent!
It is one of the last true wilderness regions on earth – unchanged since the first of the explorers set foot on it. Its home to the world's greatest concentration of wildlife; where penguins, seals and whales are the only permanent residents. Gaze up at magnificent icebergs, explore islands guided by various species of penguin including chinstrap, Gentoo and Aedile. The land is home to incredible wealth of untamed wildlife in the unique and diverse archipelagos of the Southern Ocean.
On board the Ocean Endeavour cruise, we make this amazing voyage to the Antarctic Peninsula, a scenic wonderland. Characterized by huge open skies, enormous icebergs, low clouds, sudden weather changes and constant surprises from the hugely abundant wildlife you see will keep you in a constant state of awe.
This cruise offers you the ideal introduction to Antarctica visiting prime sites along the Antarctic Peninsula and the neighboring South Shetland Islands. Take Zodiac excursions from the ship to explore bays, channels and landing sites each day. With wildlife viewing always a priority, you will visit penguin rookeries, scout for humpback and Minke whales and search for a number of the southern seal species, including the cunning leopard seal. Landing on the continent itself is a memorable highlight, where you'll explore the iconic sights that make this one of the world's most pristine, exotic and unforgettable natural environments. Passengers electing to participate can take part in yoga and stretching classes, enjoy healthy meals, a fresh juice bar, indulge in a massage therapy session or take advantage of the sauna or gym in addition to experiencing great daily expedition activities.
Vacation Style Holiday Type
All about the Antarctica (On Board Ocean Endeavour).
HIGHLIGHTS
Most experienced experts on board, sharing their knowledge
Each landing on the continent, with awe inspiring wildlife – penguins
Adventure on long zodiac tours around turquoise icebergs near the south most continents.
FACT FILE
Type of Tour : Expedition Cruising
Grade : Moderate +
Tour Duration : 09 Nights / 10 Days
Tour Date : 02-Dec-2018 to 11-Dec-2018
Ex-Destination : Buenos Aires Airport
Reporting Time & Venue : 14:00 hrs. at Buenos Aires Airport; Argentina
Dispersal Time & Venue : 20:00 hrs. from Buenos Aires Airport; Argentina
Food Plan : All meals included on-board the Cruise Ship
Travel & Transport : Group transfer from the hotel to the airport in Buenos Aires; charter flight from Buenos Aires to Ushuaia, and return; group transfer from Ushuaia airport to the ship, and return; combined airport transfer and express bus tour of Tierra del Fuego National Park after disembarkation.
Tour Cost per person:
On Request
The tour package inclusions and exclusions at a glance
What is included in this tour?
Items that are included in the cost of tour price.
Food
Buenos Aires – Bed & Breakfast basis.
Meals (breakfasts, lunches and dinners) on board ship; house wine, non-premium domestic beer and soft drinks during dinner aboard ship; Coffee, tea, and cocoa available around the clock on ship.
Travel
Group transfer from the hotel to the airport in Buenos Aires;
Charter flight from Buenos Aires to Ushuaia, and return;
Group transfer from Ushuaia airport to the ship, and return;
Combined airport transfer and express bus tour of Tierra del Fuego National Park after disembarkation.
Others
Shore landings per the daily program;
Zodiac cruising per the daily program;
Photographic journal;
Use of walking poles; use of snowshoes (weather dependent);
Waterproof expedition boots on loan for shore landings; parka to keep;
Emergency Evacuation Insurance to a maximum benefit of $500,000 per person.
Whats not included in this tour?
Items that are not included in the cost of tour price.
Goods & Service Tax or as applicable.
International Flight Fares to Buenos Aires & back
Visa Fees (Quoted Separately)
Transit Visa Fees (If Applicable)
Government arrival and departure taxes;
Transfer from the airport in Buenos Aires to the hotel on arrival.
Any meals ashore;
Adventure option supplements (except snowshoeing);
Fuel surcharge may apply;
Any expenses of personal nature such as laundry, alcoholic beverages, soft drinks, onboard communications (telephone calls, faxes and e-mail services), etc.;
Any kinds of insurance such as accident, theft, medical, evacuation, travel, etc.;
Tips to hotel staff, driver, guide, shipboard personnel, etc.;
Any extra costs incurred due to extension/change of the itinerary because of natural calamities, flight delays, road blocks, vehicle breakdown, etc. factors beyond the control of "Countryside Adventure Holidays Pvt. Ltd." and its associates;
Items not specified in the above in "Cost Includes".
Day 1

Arrival in Buenos Aires (Argentina)

Arrive in Buenos Aires and independently transfer to your included hotel. Overnight stay at hotel in Buenos Aires.

Day 2

Chartered Flight from Buenos Aires to Ushuaia, Argentina; Afternoon – Ship Embarkation; Cruise Starts

After breakfast at the hotel, your group will transfer to the airport and board your charter flight to Ushuaia, Argentina. Upon arrival, you will have a little time to enjoy this quaint port town before heading to the pier.

After embarkation, sail down the historic Beagle Channel. This famous channel transects the Tierra del Fuego archipelago in the extreme south of South America. Expect an air of anticipation as you depart—the next time you see land you'll be in the world's most southern continent!

Day 3 & 4

Drake Passage

Your adventure begins with a 400-mile crossing of the passage that bears the name of the 16th century English explorer Sir Francis Drake. Spot albatross and petrels as they follow the ship. Join the Expedition Team out on deck looking for whales and dolphins that may also be seen in the area. On the second day, cross the Antarctic Convergence, a meeting of cold polar water flowing north and warmer equatorial water moving in the opposite direction. This mixing pushes nutrient rich waters to the surface attracting a variety of seabirds, whales and other species.

Prepare yourself for potentially rough water, but hope for a smooth sailing as the Drake is unpredictable and always changing. You'll spend these first days getting to know your shipmates, attending safety briefings and learning insights into the excitement that lies ahead.

Day 5 to 7

South Shetland Islands / Antarctic Peninsula

It is perhaps the first sight of land itself that is embraced as the true beginning of any Antarctic expedition. You can begin to appreciate why this region has long captivated the attention of explorers and travelers alike.

Take Zodiac excursions from the ship to explore bays, channels and landing sites each day. With wildlife always a priority, you will visit penguin rookeries, scout for humpback and minke whales and search for a number of the southern seal species, including the cunning leopard seal. The Peninsula's majestic mountains will enchant you. And you can even hike up a snowy pathway to vantage points offering you 360° views of your surroundings if you like. One of these in particular, in Danco Island, affords the opportunity to visit a penguin colony high up on a ridge. Here, you'll have the choice between hiking to the island`s summit or spending time sitting quietly on a pebbled beach, enjoying the antics of curious penguins. If you're feeling extra adventurous, participating in the Polar Plunge swim is about as crazy as it gets!

Amidst the serene silence of Antarctica, noisy interludes now become indelible memories, such as penguins squabbling over prized pebbles, or the boom and crack of a calving glacier in Neko Harbour. Every day will be different, having been carefully crafted by your Expedition Team so as to impress and educate you about this wonderful part of the world.

 

Day 8 & 9

Drake Passage

The journey back across the Drake Passage provides you with some final opportunities to enjoy the crisp Antarctic air. Spend time on the deck watching for seabirds and scouting for whales, enjoy a few final presentations by your Expedition Team or simply relax and reminisce about your experiences.

Day 10

Disembarkation at Ushuaia; Short tour of Tierra del Fuego National Park; Charter Flight back to Buenos Aires; Final Departure

Disembark after breakfast and enjoy a short tour of Tierra del Fuego National Park before transferring to the airport for your charter flight back to Buenos Aires. Final Departure.

End of Arrangements…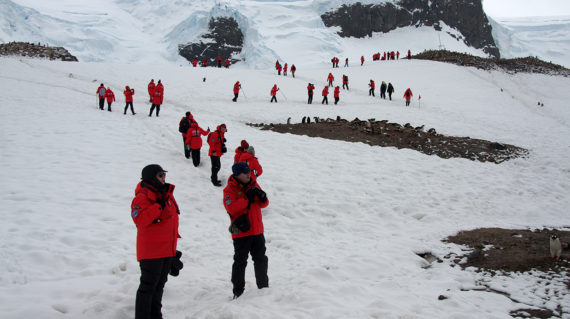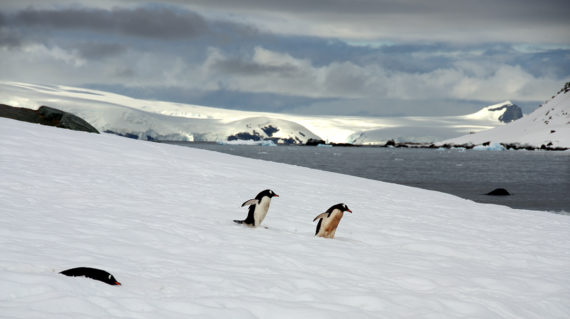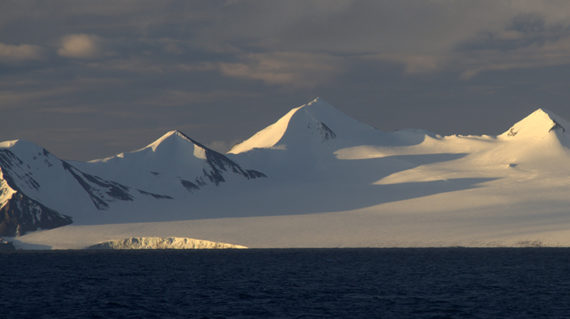 Accommodation
Accommodation:
1 pre-voyage hotel night on bed & breakfast basis, in Buenos Aires.
(If a single traveler reserves a shared cabin aboard the ship, they will automatically receive shared hotel accommodations on the pre-cruise night at the hotel);
Shipboard accommodations: Superior Cabins on twin sharing basis.
Payment Policy
Deposit: 20% of the total cruise price to confirm reservation.
Final Payment: Due 120 days prior to departure.
Cancellation Policy
All modifications or cancellations must be in writing. Cancellation penalties are based on the number of days prior to departure that the cancellation was received and are subject to change without notice.  Failure to secure a valid passport, visa, or air arrangements does not waive this policy. Payments due at the time of cancellation remain the responsibility of the client.
Cancellation Policy is subject to change without notice.
Penalties as per Cruise Line:
180 days or more: $ 1250 per person cancellation fee
179 days to 120 days: Forfeit deposit
Less than 120 days: Forfeit all payments. If full payment has not yet been received, the full penalty will still apply and any unpaid balance is due immediately. Any payments for adventure option(s) will also be forfeited.
We request you to kindly contact our office or get in touch with us on info@countrysideindia.com
The baby penguins will start to show up in late December, so in my opinion a trip in late December/early January is ideal. This is also at the height of the Austral summer when the weather is the most reliable (although keep in mind that the weather in Antarctica is very unpredictable!). February is still a great time to travel to Antarctica and you wouldn't be disappointed at all going at that time. But if given the choice I would go with the late December trip.
On the Antarctic Peninsula, temperatures generally range from -5°C to +5°C degrees Celsius in summer and from -32 to -15°C in winter. The annual cruise season runs from December until February; it generally stays light until midnight or later in summer, and visitors can expect about 20 hours of daylight a day.
Some essentials include: a variety of casual clothes that you can layer; fully waterproof rubber boots; a waterproof rain jacket; waterproof pants (worn over other pants or long underwear and needed for almost every landing); one or two sets of thermal underwear; two pairs of gloves (they will get wet) and a bathing suit (for that hot tub!).
Others:
One or two pairs of sturdy sunglasses (the sun reflecting off the ice is incredibly bright and warming!);
A camera and spare batteries;
A set of binoculars (carry them with you at all times);
A waterproof backpack;
Plastic bags for added protection;
Sun block.
Mandatory Travel Insurance:
All guests are required to have travel insurance coverage including medical, evacuation. Proof of coverage is required prior to embarkation.
Countryside strongly recommends a comprehensive cover of at least $200,000 Emergency Medical/Evacuation coverage which includes coverage for cancellation, trip disruption, baggage and personal property.
2. Emergency Evacuation Insurance:
Emergency evacuation coverage to a maximum benefit per paying passenger of $500,000 is included in the cost of this expedition. Included coverage is applicable only while traveling with the shipping company between the first and last day of the expedition. Additional days of travel prior to the expedition and/or after the expedition, including pre- and post-packages/hotels/flights, purchased from the shipping company or from suppliers other than the shipping company, are not covered by the included emergency evacuation insurance. We strongly advise all passengers to purchase medical, cancellation and baggage insurance, and additional emergency evacuation coverage.
Additional Optional Activities: (must be reserved in advance; space is limited)
Kayaking: $ 995 per person
A small group of sea kayakers will plan to go out multiple times per voyage during landings, taking advantage of the best opportunities, as kayaking adventures are only conducted during calm weather conditions. It is recommended that you have some prior kayaking experience, including the capability to do a wet exit.
        2. Cross-Country Skiing Option: $ 575 per person
The goal is to offer this activity once per voyage, at an ideal landing site during the expedition. With journeys taking a few hours, it is imperative that you be in good physical condition. Ideally, in order to partake in this activity, you should have cross-country skiing experience; however, exceptions may be made for those deemed physically capable. While the essential gear is provided, you will be responsible for certain extras, such as additional warm clothing and a pair of quality sunglasses.
     3. Mountaineering Option: $ 575 per person
Geared toward fitness-conscious adventurers, the goal is to offer this once per voyage. Your expert mountaineering guide will work with the Expedition Leader to select the ideal location for a full-day mountaineering adventure, which can last up to five hours. In order to participate in this challenging option, you are required to complete a fitness waiver.
Solar damage: As a result of the depleted ozone layer over Antarctica, travelers are at increased risk of solar skin and eye damage. Protective clothing and eyewear are essential.
Hypothermia: Needless to say the extreme temperatures demand respect.
Physical fitness: The Drake Strait between Cape Horn and Antarctica has notoriously treacherous sea conditions, making the crossing perilous for those lacking in physical stamina. Most tourists will be reliant on sea-sickness medication for the rough conditions. Cabin doors should remain closed in the worse conditions since sudden shifting of the vessel can lead to the forceful striking of heavy doors against soft body parts.
Pre-existing medical conditions: The isolation of the destination makes management of unstable medical conditions problematic. Evacuation to safety may be impossible in required time frames.
Common medical conditions: It is advised to carry a comprehensive medical kit for the self-treatment of common traveller's ailments such as respiratory or gastric infections and sea sickness. Most Antarctic Cruises will have a physician on board.